Good Reads
Books on the bedside table
By The Editors
Breaking Bread: Essays from New England on Food, Hunger, & Family, collected and edited by Deborah Joy Corey and Debra Spark; Beacon Press; 2022; 301 pages; $30
Moved by stories of soup kitchens unable to get fresh vegetables, writer Deborah Joy Corey started a nonprofit called Blue Angel to collect food from local farmers and cooks to help feed families in need on the Blue Hill Peninsula. At the same time, she learned that many underserved families do not have good memories of food. This prompted her to collect stories from fellow writers about their food memories, good and bad. This wonderful book is the result. The list of contributors reads like a Who's Who of contemporary New England writers from Richard Russo and Susan Minot to Lily King, Richard Ford, and MBH&H contributors Carl Little and Nancy Harmon Jenkins. These stories will make you hungry for more. And the profits all go to support the work of Blue Angel.
---
Winter: Notes and Numina from the Maine Woods, by Dana Wilde; North Country Press, Unity, ME; 2021; 220 pages; $17.95
Newcomers to Maine who have not experienced one of our winters will enjoy this collection of essays about the beauty and challenges by naturalist Dana Wilde. He explores the question of how and whether winter here has changed over time, along with a blend of lyrical and scientific prose.
---
A Flick of Sunshine: The Remarkable Shipwrecked, Marooned, Maritime Adventures, and Tragic Fate of an American Original, by Frederick B. Hill and Alexander Jackson Hill; Lyon Press; 2022; $31.95
The discovery of letters and then a diary of his great uncle inspired Frederick Hill and his son Alexander to look more deeply into the story of their seafaring ancestor. The title hints at some of his adventures, including a harrowing shipwreck and rescue in the Marshall Islands. Ironically, Jackson died while ashore. Many young men from Maine went to sea in the 19th century like Jackson. This story provides a closer look at the perils they experienced.
---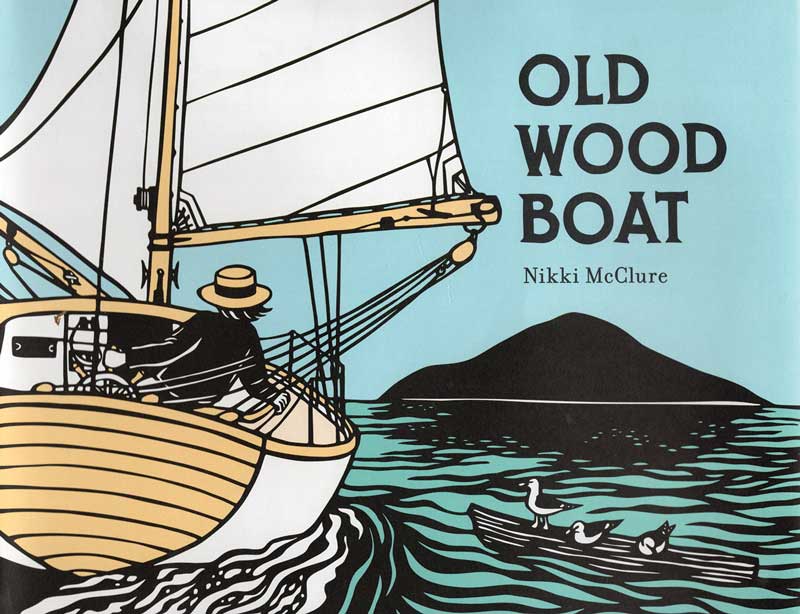 Old Wood Boat, by Nikki McClure;  Candlewick Press; 2022; $18.99
An old wooden sailboat rotting on land is rescued and restored by a family that takes her back to sea. The illustrations are lovely, including a detailed drawing of a boat and all its parts. This book and Lily Leads the Way will teach young children about sailing, and the ways of the sea.
---
Lily Leads the Way, by Margi Preus, illustrated by Matt Myers; Candlewick Press; 2022; $17.99
A small sailboat is trying to get through a lifting bridge in a port on Lake Superior so she can greet a fleet of arriving tall ships. The colorful illustrations in this children's book  include a description of different ship rigs, and the text illustrates the power of that magical word "please."
---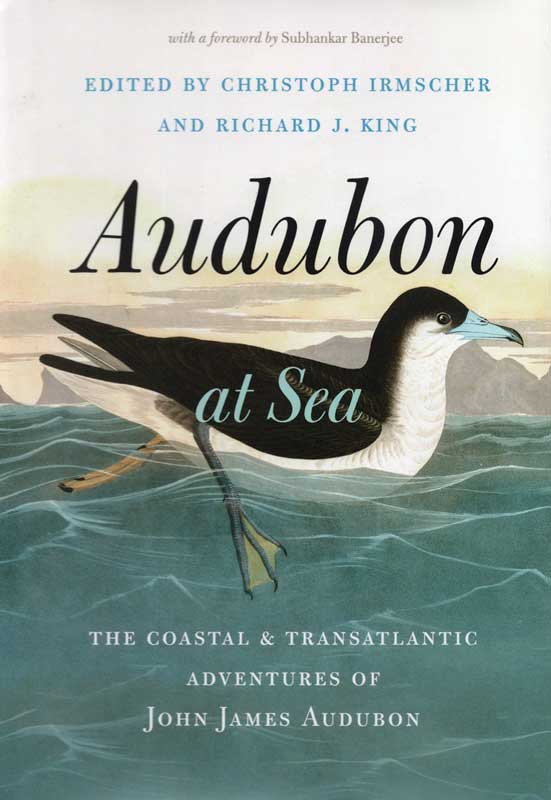 Audubon at Sea: The Coastal & TransAtlantic Adventures of John James Audubon, edited by Christopher Irmscher and Richard J. King; 2022; University of Chicago Press; $30
Audubon may be best known for his elegant illustrations of birds and animals, but he was also a colorful and talented writer, and a scientist, capable of keen observations. King (an MBH&H contributor) and Irmscher have collected a selection of Audubon's lesser-known writings about seabirds and their watery environment, including his journal of a collecting voyage from Eastport, Maine, to Labrador. The editors give context to Audubon's work with essays and detailed footnotes about the man and his many contradictions, including mass killing of birds in order to preserve them.
---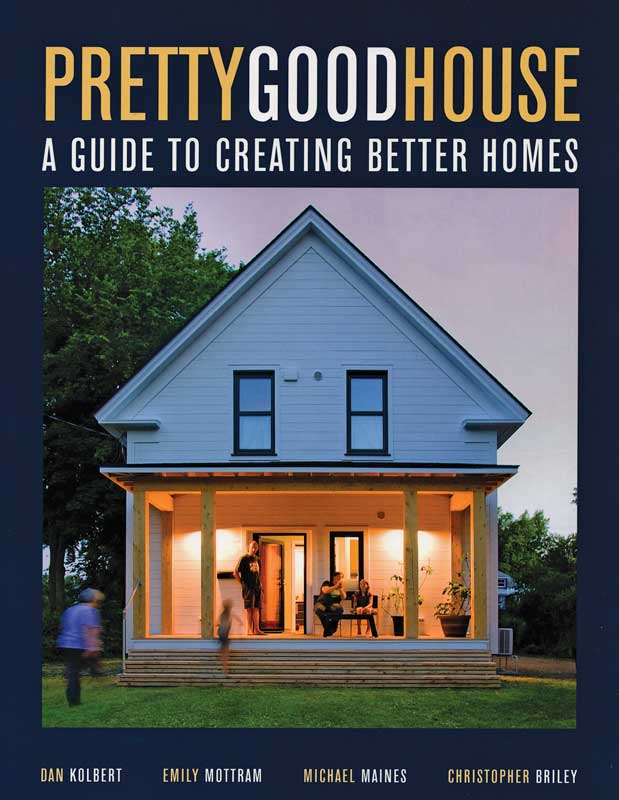 Pretty Good House: A Guide to Creating Better Homes, by Dan Kolbert, Emily Mottram, Michael Maine, and Christopher Brilley; The Taunton Press; 2022; $34.99
The authors define "a pretty good house" as a "well-thought-out, carefully drafted house, designed to maximize performance and comfort within a budget." This book is a useful resource for anyone embarking on a building project. You won't find detailed instructions on how to build, but you will learn about the concepts, and find plenty of ideas to consider, along with examples.
---
Two Centuries of Maine Shipbuilding: A Visual History, by Nathan R. Lipfert, Maine Maritime Museum and Down East Books, 2021; $60 
Who doesn't love old photos of boats? This coffee-table sized tome written
by the curator emeritus of the Maine Maritime Museum in Bath, includes plenty of images to ponder. While recent boatbuilding efforts, particularly in smaller yards along the coast, do not get much ink in this book, it offers up plenty to learn about the era of building big commercial sailing vessels in the Pine Tree State, which makes it well-worth reading.
Share this article:
2023 Maine Boat & Home Show

Join Us for the Maine Boat & Home Show!
Art, Artisans, Food, Fun & Boats, Boats, Boats
August 11 - 13, 2023 | On the waterfront, Rockland, Maine
Click here to pre-order your tickets.
Show is produced by Maine Boats, Homes & Harbors magazine.