Clementine & Winston and Skeeter
By The Editors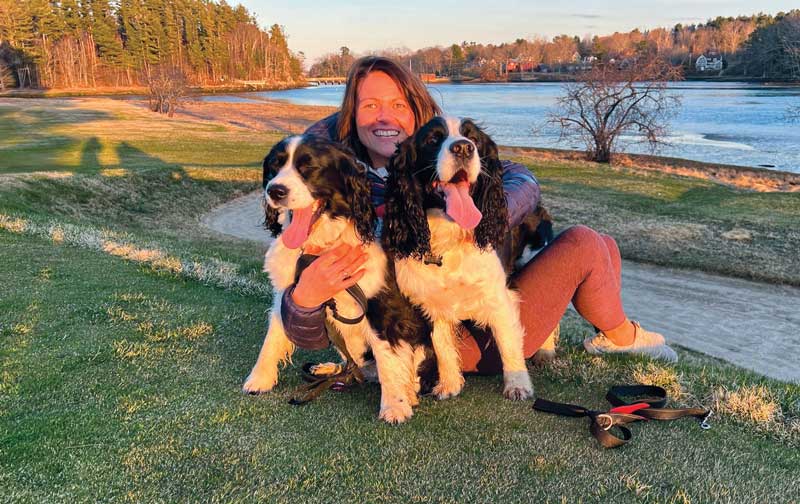 Clementine & Winston
When Gray & Gray Yachts added one new broker this spring, the team really added three new players because broker Jillian Hawes has two right-hand, or rather, right-paw, helpers: Clementine and Winston. The two 3-year-old English springer spaniels, who come from a kennel in Kentucky and are half siblings, go everywhere with Hawes. They love to help show off boats, especially when it results in head scratches and rump rubs from clients. And they are also good at sniffing out treats from workers in the yards they visit. Goofy and mischievous, these two puppies make every new boatyard adventure far more fun and enjoyable, providing miles of smiles and laughs for all, Hawes reports.
---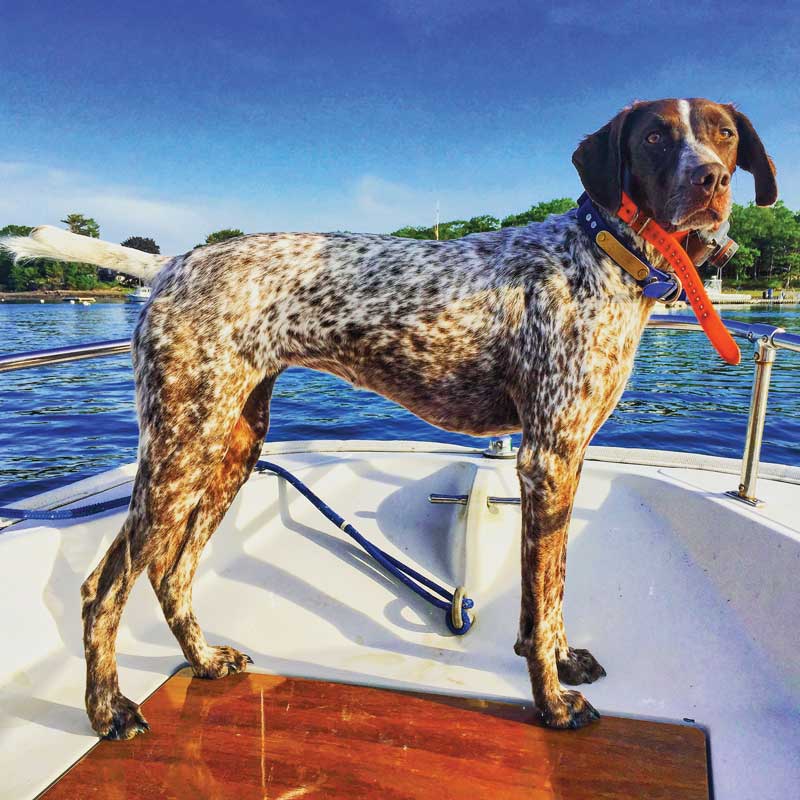 Skeeter
Skeeter, a German shorthaired pointer, likes to ride up front in her people's 13' Boston Whaler Super Sport and cruise around York Harbor. But really, when it comes to boats, she's not picky. She loves anything to do with the water, whether it's hunting woodcock and partridges around Rangeley Lake, running along the beach in York Harbor at night (where she has been known to surprise amorous young couples), or sailing on her family's 29' Vineyard Vixen, before it was sold and replaced with a Regulator 23. She preferred the sailboat, and likes puttering in the Whaler, because she does not like to go too fast, according to her people Harry Hanson and Annie Hollingsworth. Besides, when you go slow you see more, like ducks, which send Skeeter "on point." 
✮
Share this article:
2023 Maine Boat & Home Show

Join Us for the Maine Boat & Home Show!
Art, Artisans, Food, Fun & Boats, Boats, Boats
August 11 - 13, 2023 | On the waterfront, Rockland, Maine
Click here to pre-order your tickets.
Show is produced by Maine Boats, Homes & Harbors magazine.