Huckleberry and Stella!
By The Editors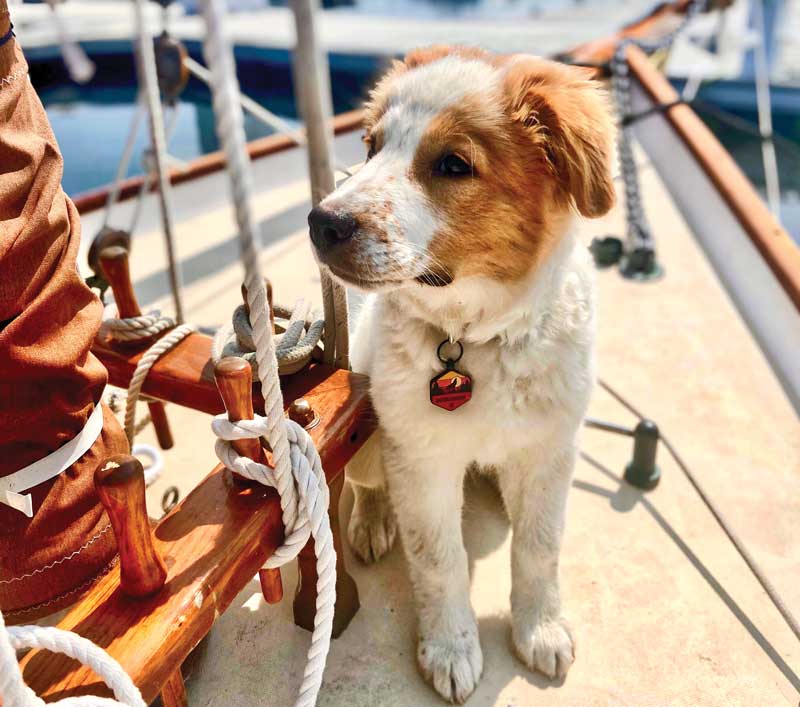 Huckleberry
This puppy is the newest crew member on board the Eleanor Hawkes, a Friendship sloop that offers daysailing trips and private charters in Portland, Maine. He's just a puppy now, four months at the end of May, but he's learning the ropes fast from his captain, Ian Glass at Sail Portland Maine. The furry canine was part of a litter born to a rescued dog of uncertain heritage at 3 Dog Rescue in Kittery. "His breed is whatever you want him to be," said Glass. Captain Ian reports that Huckleberry slept a lot during spring fit-out, snoozing in the cockpit, or in the pickup. "I guess he needs his morning coffee like any proper sailor." But come June, coffee or not, guests on the Eleanor Hawkes were greeted by a furry, friendly, four-footed deckhand named Huckleberry.
---

Stella!
When Dorrie and Tom Higbee decided to adopt a puppy, the criteria list was short: agile enough to maneuver on a boat, rugged enough to enjoy hiking, and friendly enough to win hearts. At 19 pounds, this beagle/Boston terrier rescue gets high marks in all categories. Stella joined the crew and learned the ropes aboard the sailing vessel Althea, the Higbees' Pearson 30. Stella enjoys snoozes in the cabin or cockpit while underway, and at anchor, she stands watch from the bow, nose to the wind. She is always up for a ride offshore to explore the islands of Penobscot Bay. When she isn't cruising, she is a part of Team Higbee competing in the Gulf of Maine Ocean Racing circuit, as well as the Rockland Yacht Club racing fleet. 
✮
---
Send a photo of your water-friendly dog & details to editor@maineboats.com. 
Share this article:
Digital Edition Available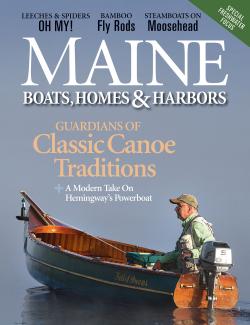 Can't get to the store to buy your magazine? We deliver the stories of Maine's coast right to your inbox. Sign up here for a digital edition.