Boats that stand the test of time
By John K. Hanson, Jr.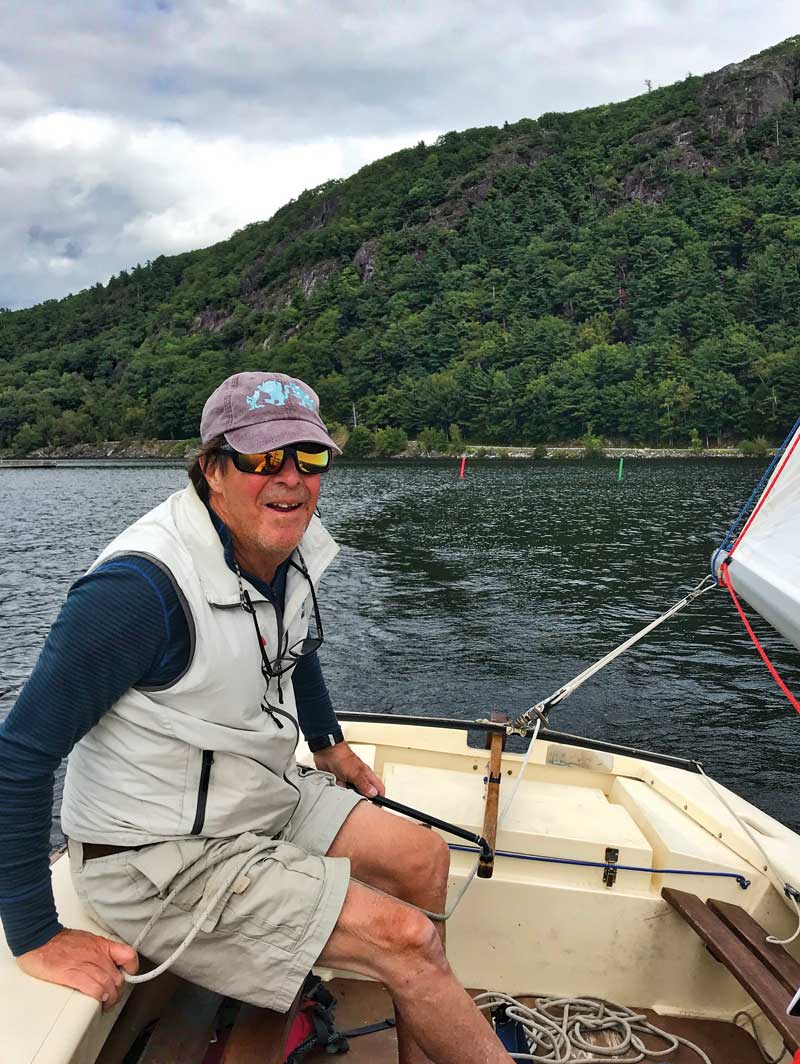 It's only with hindsight that you can see some of the turning points in your life. The big ones—graduation, marriage, children—are self-evident, but it is the seemingly insignificant moments that gain importance as time goes by. Like stopping in that package store in Point Judith, Rhode Island, with my college buddies. We were there to buy beer. Which we did, but I also bought a copy of a publication totally new to me: National Fisherman. I was blown away. These were not the boats I'd grown up with; it was totally new world.
Amongst the stories about draggers, lobsterboats, and purse seiners, there was a column written by a guy named John Gardner all about traditional small working crafts—peapods, dories and wherries, and how to build them yourself. As I was a Whole Earth catalog-reading, "back-to-the-land" wannabe of the early 1970, his column spoke to me on many levels.
Fast forward a couple of years, I'm living in Maine working at the Hinckley Company, part of a team building gorgeous yachts. One weekend around Christmas in 1973 or 1974, we went to a craft fair at the University of Maine. Amongst the many fine hand-crafted items, was an absolutely amazing sight (to me, anyway): a small lapstrake wooden boat, just like the types written about by John Gardner. I was drawn to it like the proverbial moth to a flame.
Standing next to the boat was the builder, a tall man named Walt Simmons, who was perhaps a little older than me. I told him I had never seen anything so beautiful, and he told me the boat was a Lincolnville Wherry. We spoke for a while about wooden boats, tools, National Fisherman, and very little about Walt Simmons—the conversation was always directed elsewhere. I was totally smitten. Boats like this with historical roots tying us to workers of the past, with a beauty derived from the work they did, and built by hand of natural materials; this was the way forward. At least, this is what the 23 year-old version of me believed. And with the edges worn off over time, I still do.
For this reason, I am so pleased to feature Walt Simmons and his work in this issue. Over the years he has continued to build boats, live in Lincolnville, and, like John Gardner, be a teacher to many. His honest boats and honest ways have stood the test of time, inspiring and inspired. 
Share this article:
2023 Maine Boat & Home Show

Join Us for the Maine Boat & Home Show!
Art, Artisans, Food, Fun & Boats, Boats, Boats
August 11 - 13, 2023 | On the waterfront, Rockland, Maine
Click here to pre-order your tickets.
Show is produced by Maine Boats, Homes & Harbors magazine.