Gracie Willow
By The Editors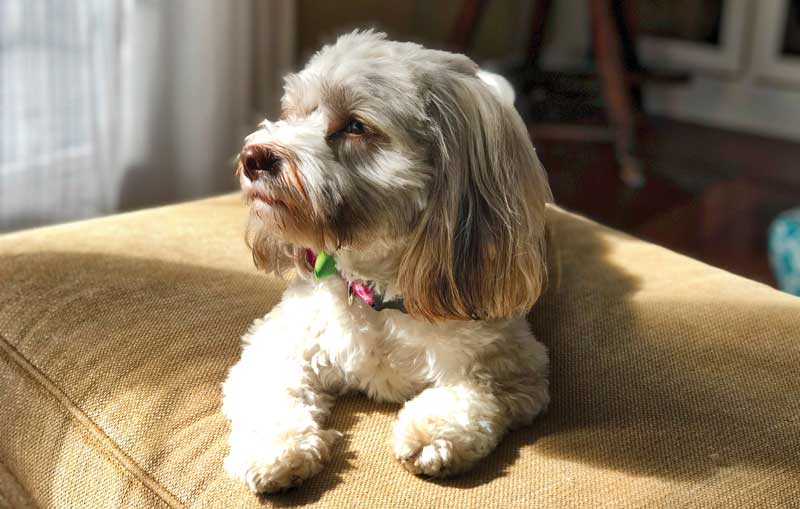 Gracie Willow looking regal atop her perch.
Some say it takes big heart to love a little dog. Make that two big hearts in Gracie Willow's case. A three-year-old Havanese, Gracie lives with Bentley Collins, the vice president for marketing and sales at Sabre and Back Cove Yachts, and his wife, Brenda.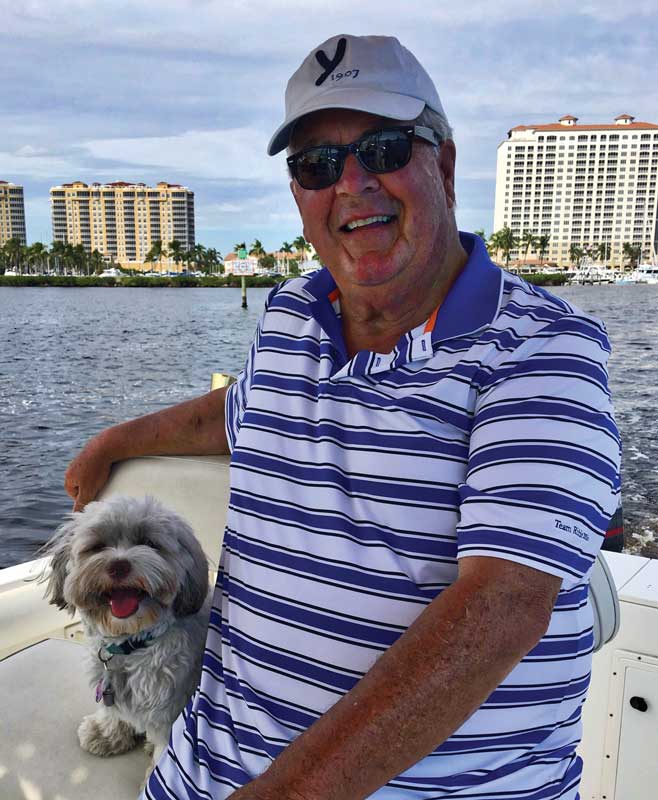 Gracie Willow happily aboard with her person, Bentley Collins. While both Bentley and Brenda had owned dogs in previous marriages, Gracie is their first dog together. They got the idea for getting a Havanese after bringing  Brenda's daughter's Havanese with them to Florida one winter a few years ago. "When we returned her, my grandson said 'please don't take my dog to Florida anymore.' So we knew we had to get our own dog."
She lives a good life. "We chose her for her ability to fly," explained Collins. No, she does not flap her ears and gain altitude. Gracie travels back and forth between Maine and Florida with the couple and she fits nicely into a small dog carrier that can go under the seat in an airplane. She is just fine without her carrier, as well.
And is she a boat dog? Of course! Would you expect anything less from the dog companion of a man who sells beautiful made-in-Maine boats?
"When we are going out in the boat, I take her to the docks, where there are a hundred boats tied up. We let her loose and she runs right to our boat and jumps aboard."
Her favorite perch is sitting in the forward-facing chair and making sure that Bentley is steering his Pursuit 2470 Center Console in a straight line. 
Share this article:
Digital Edition Available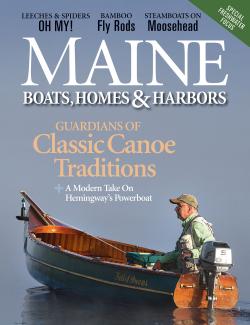 Can't get to the store to buy your magazine? We deliver the stories of Maine's coast right to your inbox. Sign up here for a digital edition.