Letters to the Editor — Issue 167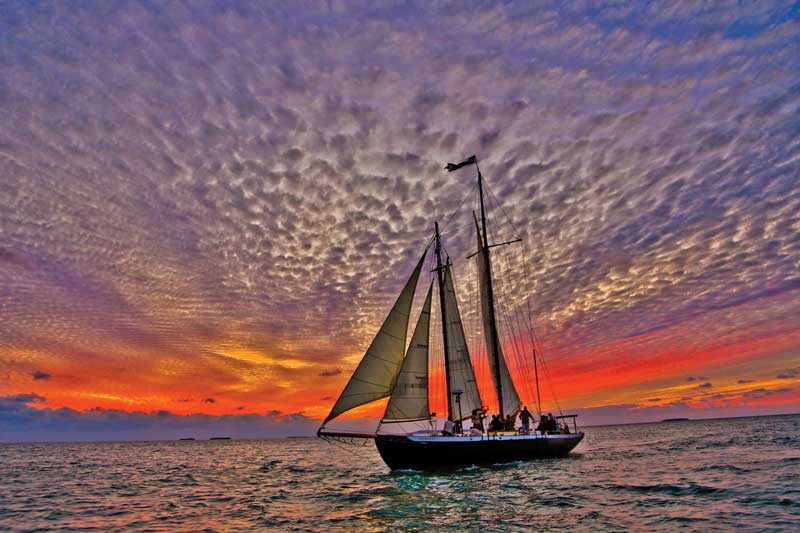 Schooner The Hindu under sail
Schooner project
You may have noticed the 63' schooner that has landed across from the old state prison site on Route 1 in Thomaston. Her name is The Hindu, and she will be a local landmark throughout the course of her rebuild. Designed by William Hand Jr., and built in 1925 in East Boothbay at Hodgdon Yachts, The Hindu has got stories to tell! Originally named The Princess Pat in honor of the commander in chief of the Canadian Light Infantry, she became The Hindu after bringing back spices from India during the Great Depression. She served in the 'Hooligan Navy' during WWII scouting for German U-Boats with a machine gun mounted to her deck and depth charges lining her hull; initiated the whale watch industry in Provincetown, Massachusetts; and has been one of the longest running charter boats on the East Coast hailing out of Provincetown, since 1947. Like her big sisters, the Schooners Ladona and Bowdoin which call Maine home, The Hindu has returned to her state of origin to be reborn. How long that will take, time will tell. After 95 years, including periods of neglect, The Hindu is finally getting a cabin-to-keel rebuild. The shipwrights for this historic project are area locals Mike Rogers and Simon Larsen, and the stewards of her care are father and son team Josh and Bill Rowan, who knew that Maine was the best place to give The Hindu another century of life.
Please don't hesitate to stop by and say hello! There are a number of ways in which to follow along with this project, all of which can be found by visiting www.sailschoonerhindu.com.
Erin Desmond
Project Manager
---
Salmon under seige
Being from British Columbia, Canada I felt obliged to offer some balance to your enthusiastic September/October 2020 issue article on Aquaculture in Maine. We have had salmon farming in British Columbia for over three decades where close to 100 open-net pen farms now exist on the 500-mile-long BC coast. Due to numerous factors BC's formerly abundant wild Pacific salmon fishery is becoming endangered.
Peer-reviewed science has revealed one factor that in BC salmon farms threaten wild stocks through parasite and disease transfer by creating an artificial environment where the law of nature that says "only the strong survive" does not apply, instead providing a habitat that amplifies pathogens and parasites, which can then flow freely out of the open-net pens to the surrounding environment.
Unfortunately, the industry arrived before Canada subscribed to the precautionary principal and is now a deeply engrained industry that has captured government regulators. Numerous lobby groups are now calling to transition the industry to closed containment on land. But for now resulting from environmental factors and no doubt salmon farms, our five species of wild Pacific salmon are becoming imperiled. 
Paul Dean
Vancouver, BC
---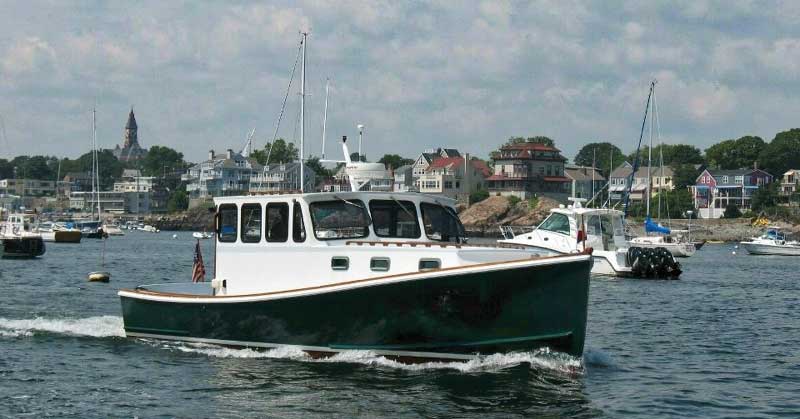 Muscobe
In praise of the downeaster look
I thoroughly enjoyed your September/ October 2020 issue, with the photo of Wizbee on the cover.  I have seen several of these beautiful Bunker & Ellis designs on my cruises to the Northeast Harbor/Manset area.
I also enjoyed Mike Perlis' article about his "Beloved Holland 32," Morgan, and the joys of cruising in a finished-off downeast lobsterboat. In 1987 I went to Young Brothers & Company in Corea and asked them to build me the boat of my dreams on a 33-foot Beal's Island hull designed by Earnest K. Libby, Jr.  She was the first of her kind here in Marblehead, but over the years many facsimiles have appeared—from salty downeasters to million-dollar Hinkley picnic boats.  These hulls were developed over the past 100 years into safe, dependable, sea-kindly boats designed to get fishermen out to work and back  home safely in any conditions.  Nowadays they have evolved into beautiful boats for people who want to enjoy comfortable family cruising—while looking good at the same time!  
At 33 years of age, Muscobe is getting a bit long in the tooth; but with a new Awlgrip paint job (see photo) she went into the water this past spring looking as good as new.
 Keep up the good work on your great magazine.
Joel P. Gleason
Muscobe
Marblehead, MA