Marley and Tide
By The Editors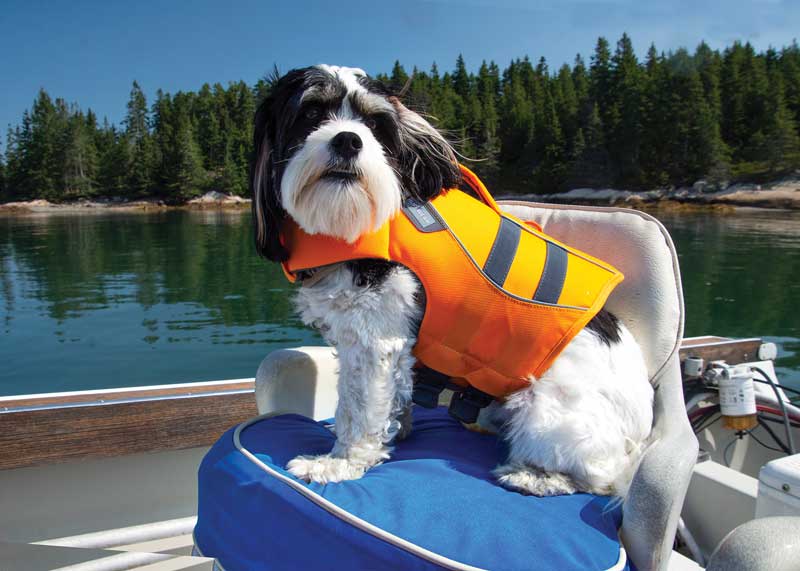 Marley
Marley
Rescued from a high-kill shelter in Georgia as a young dog, Marley has paid that good deed
forward. Now three years old, the mix-breed canine has become a therapy dog, making regular visits
to eldercare facilities (pre-COVID-19 shutdowns) in Vinalhaven, Maine, during the summer and Plymouth, Massachusetts, in the winter.
"He is an especially sweet dog, and is quite calm and enjoys people—especially if they have treats that he loves," said his person C. James Smith. This is all the more true now that there's a grandchild in the family. Marley has discovered the joy of cleaning the floor around the baby and even the baby himself. Clean-up crew and therapy dog. Does it get any better?
---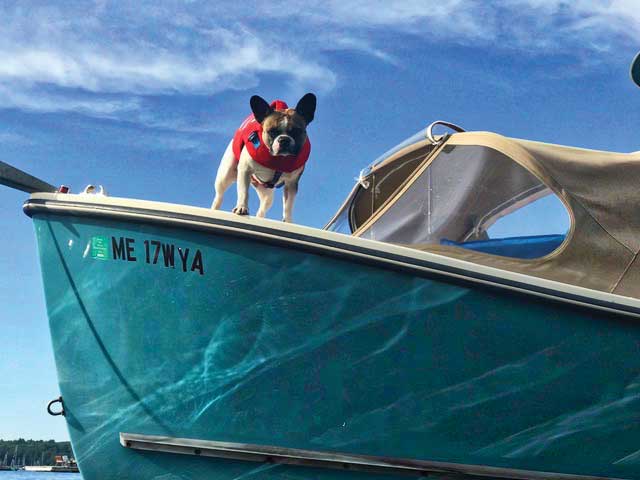 Tide
Tide
A French bulldog with a strong streak of protectiveness, Tide loves to ride with his people on their 22-foot Eastern for cruises around Casco Bay. His person Meredith Farnum is a long-distance ocean swimmer and when she jumps overboard to swim, Tide stands guard. He has been known to jump in when he thinks Farnum needs his help. But he is not a strong swimmer, and without his PFD he likely would sink. He is also very responsible and wants people to know that until COVID-19 goes away, everyone should wear their masks.
Share this article:
Digital Edition Available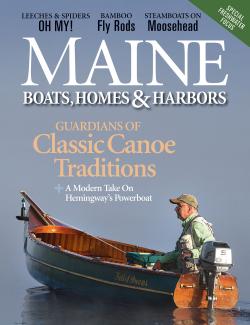 Can't get to the store to buy your magazine? We deliver the stories of Maine's coast right to your inbox. Sign up here for a digital edition.