Finding the way, on a boat
By John K. Hanson, Jr.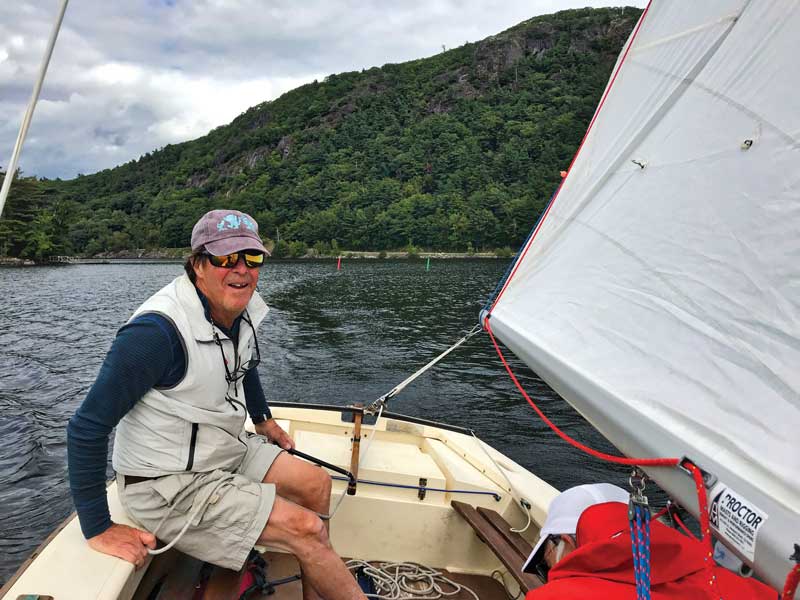 We have never experienced a spring like this—confined to our homes by the pandemic, our staff put this issue together from our kitchen tables. But in this time of great uncertainty, I find it helps to remain focused on the places and people we love.
I am spending my waking hours checking in with friends and colleagues, making sure they are okay. I am also checking my spiritual temperature on a regular basis. And I am dreaming of, working on, and playing with small boats. Who knows when our bigger, saltwater boats will get launched—only time will tell. But my family is blessed with a fleet of smaller boats that will help us practice social distancing in ways that can still bring joy. I don't need much water under the keel for an attitude improvement. Pushing off from the bank, or the dock, on even the smallest of lakes or saltwater coves, gives me enormous pleasure. And for that time spent afloat, all is right in my world.
Late last fall, I bought a 16-foot, Ian Proctor-designed, Wayfarer dinghy. There are over 11,000 of these seaworthy classics sailing worldwide. Many are raced, many day sail, but the Wayfarer also has gained fame as a cruising boat. In the 1960s, Englishman Frank Dye sailed his Wayfarer from Scotland to Iceland, and from Scotland to Norway. Those were impressive voyages. I have been planning much tamer trips, starting with exploring lakes in Maine under sail.
In the middle of the night, as I lie awake, trying to keep the bogeymen of doubt and fear at bay, in my head I adapt my racing dinghy into a cruising machine, keeping in mind the immortal words of Howling Wolf: "I'm built for comfort, I ain't built for speed." This mental boat outfitting helps banish the nighttime dreads, as I dream of lakes, pine-lined shores, and new vistas.
This May/June issue celebrates the joys and heritage of many of these lakes, and other freshwater places. In these pages you will meet canoeists, paddle-makers, boatbuilders, biologists, all bound by their love of freshwater. I can't wait until the weather is warm enough for me to get out in my small sailboat on voyages of discovery into the regions these people hold so dear. I hope you also can find your own version of this kind of water-borne adventure. I look forward to seeing you out there in your boat.
Share this article:
Digital Edition Available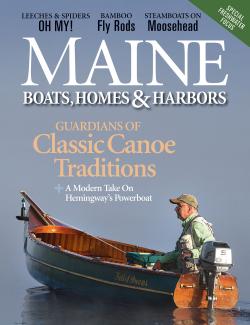 Can't get to the store to buy your magazine? We deliver the stories of Maine's coast right to your inbox. Sign up here for a digital edition.