Swiper and Azzy
By The Editors
Swiper
Swiper is a rescue dog from California, whose first owners left him behind when their house was foreclosed on. Luckily for him, he ended up in Owls Head, Maine, with Lynn Tierney. Today, Swiper is co-captain of an 18-foot clam skiff, designed by Phil Bolger and built by the late Dynamite Payson with his son, Neil, who used it for lobstering for 13 years before passing it on to Tierney's housemate Rich Lombardi. Swiper loves being on the water with the wind in his hair, noting all the buoys and birds in the water, and checking out the action in lobster traps. In addition to the clam skiff, he has been known to serve as bowsprit on a kayak.
---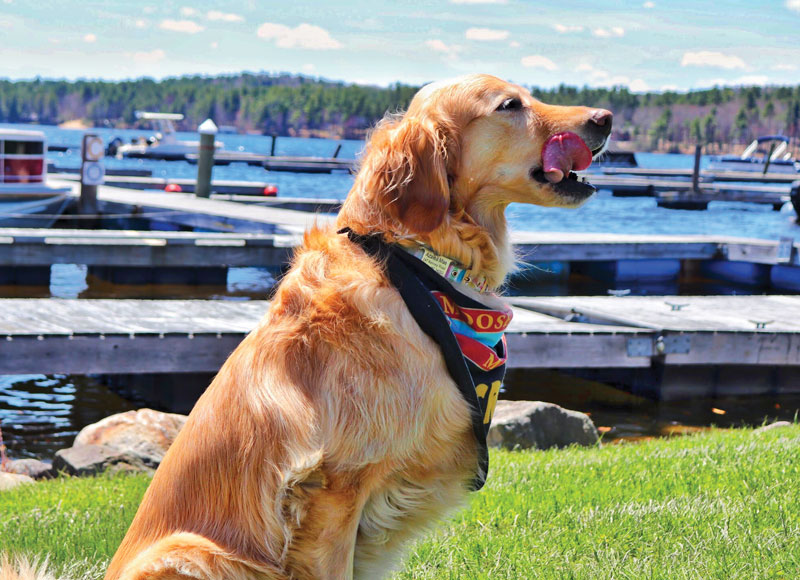 Azzy
AZZY is an 8-year-old Golden Retriever who goes to work with her owner, Chris Marble at Moose Landing Marina every day. She greets customers and staff with a warm smile and a wag of the tail. Some customers even stop by just to see her! When Azzy isn't working, she loves playing ball and swimming at Brandy Pond Campground. She loves her Sweetwater Pontoon with her own ramp, which allows her to take a doggy splash and climb back on board.
Share this article:
Digital Edition Available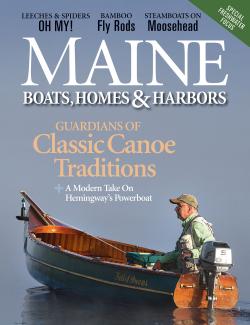 Can't get to the store to buy your magazine? We deliver the stories of Maine's coast right to your inbox. Sign up here for a digital edition.