Winter and a few of my favorite things
By John K. Hanson, Jr.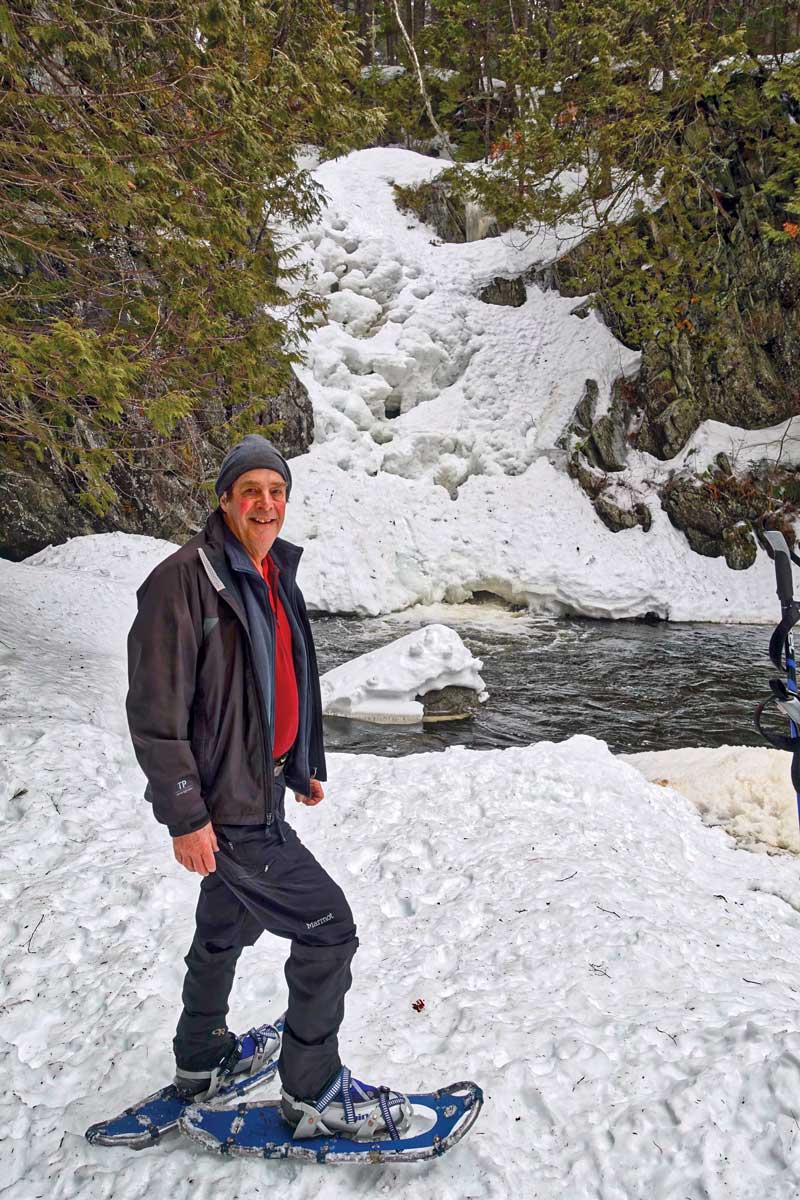 Bring it on. Bring on the cold, the ice, the snow. I've got toys for all of them. I've also got the tools to go along with the toys. I've got as many coats of differing weights as Eskimos have words for snow. Boots, hats and gloves, I've got them, too. A forty-degree wardrobe is vastly different from a below-zero wardrobe. I've got one pair of boots for deep-puddle weather and another for those deep tundra days, plus everything in between.
But those are all just tools for winter living. Even more important is having the right toys: skates (two pair—Nordic and hockey), snowshoes, skis (downhill and cross-country), and ice boats. These toys lure me outside in the snow and cold weather, and get me moving. And that's what gets me through Maine's winter months.
There is a divergence in my house about which toys are best. I love to plod through the back woods on my snowshoes. My morning walk with the dogs takes me along a beautiful ridge with a beech forest below and the Camden Hills rising above in the distance. It is a beautiful walk in all seasons. But it is especially sublime in the winter, when I snowshoe on top of deep snow between trees silhouetted against the white, and when the light reflecting on the distant mountains shifts from pink to purple and deep blue. My wife, Polly, on the other hand, likes speed. She loves to fly over the ice on her Nordic skates. And skating on the rare, maybe one-time-per-year, black ice is one of her favorite things. She races across the hard surface, joy in every stride and glide, her long red coat streaming aft, and the dogs galloping behind.
These are some of my favorite images: the light on the Camden Hills and my deliberate steps through the snow; Polly flying over the lake ahead of running dogs. Grace and speed, contemplation and reflection. I often am asked what Maine in the winter is like, and whether it's hard to be here through the cold, snowy months. My answer? Winter is what you make of it. For me, it's the time for some of my favorite things.  
Share this article:
Digital Edition Available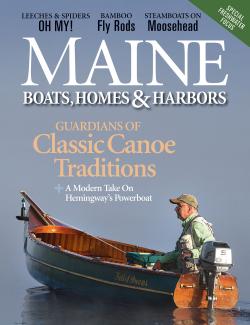 Can't get to the store to buy your magazine? We deliver the stories of Maine's coast right to your inbox. Sign up here for a digital edition.