Letters to the Editor - Issue 162
Time to slow down
The lovely cover story on a Herreshoff 12½ in the November/December 2019 issue speaks to a time when our favorite sport's pressure on the Earth was minimal. Sadly, though, the advertisements in Maine Boats, Homes & Harbors demonstrate how our favorite sport of boating is heading fast in an unsustainable direction just as most of us, at least, are realizing that climate change is upon us, that our carbon footprints must be drastically reduced. Most boat ads are for faster and faster powerboats, burning fossil fuels and built from petroleum-based materials.
What a conundrum for all associated with Maine's boating industry—the buyers and owners, the makers of boats and equipment, the sales and service people, and businesses such as MBH&H!
It seems to me that we face an obligation to ourselves and our descendants to try to reverse current boating trends. In the recreational boating context this may mean turning away from speed at all costs, using hulls and power plants that minimize fuel consumption, encouraging the use of wood as a building material, promoting the concept that small is better, reminding new boaters that the wind is free, and changing boats and replacing equipment less often. With all the focus on moving toward land transportation that emits far less carbon, we boaters are negligent if we do not do that too.
Perhaps MBH&H is the perfect venue in Maine for discussion of this challenging topic.
Ben Emory
Salisbury Cove, ME
---
More reading ideas
One of our favorite movies about boats was Captains Courageous with Spencer Tracey and Micky Rooney.
A great series of books is the many-volume Swallows and Amazons stories by Arthur Ransome, which my now 17-year old son loved growing up.
James Frost
Halifax, Nova Scotia
---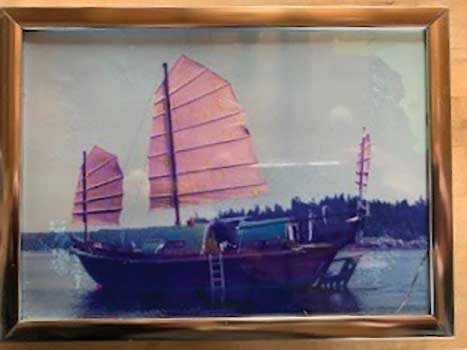 Junk days in the bay
The article by Carl Little on Junks and Sampans of the Yangtze was most interesting (MBH&H #160, Sept/Oct 2019).
Some mariners might remember my family sailing a Chinese junk in Penobscot Bay in the early 1980s. My father-in-law, Tom Watson, brought one back from Hong Kong and gave it to us. About 40-feet long, it would "tack" about 60 degrees to the wind. Fortunately, it had an engine to get us home. The pervasive smell on board was of gasoline, tinged with the odor of fish. After a few years, the Maine winters got the best of it and it rotted away. 
Alexander Sanger
North Haven, ME
---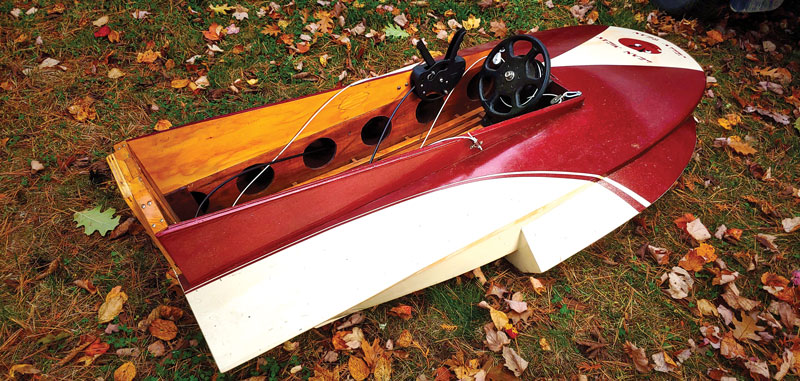 Boating and the skills of life
I wanted to write a short note and say a big "thank you" for the article you wrote in the July/August issue (#159) about Bob O'Connor's hydroplanes and the boat he recently built for me. The activity of outboard boat racing in New England and around the United States is one, like so many, that is challenged as the internet and video games take hold as competing activities.
In addition, the bio of my boat racing activities was very much appreciated by both myself and many extended family members who remember the days then and now.
Boating activities in Maine have often been the home base for many of us in New England whether it be on an inland lake or pond or the coast. Sail, power, and paddle have been where many memories were made and life skills developed. I converted a Whitehall boat into a two-masted schooner at the age of 10 years old, rebuilt an 8-foot runabout at the age of 12, and built my first hydroplane (which I still have today) at the age of 14. The life skills developed included the proper use (and safety!) of hand and power tools, the ability to plan materials, develop work schedules, and manage revenue (mowing lawns!) and expenses, practice boating safety, and cherish leisure time. These were all skills that helped me as I attended high school and college and started my early professional career.
As I read each issue of Maine Boats, Homes & Harbors I often reflect on that past and the boating life that I continue to live.
Thank you for publishing an excellent magazine!
The accompanying picture is of a 6-foot hydroplane that my father made from plans in 1950. This boat is powered by a matching Mercury outboard from the same era.
Jeff Hamilton
Rockport, ME
---
Magazine kudos
Lee and I have just finished breakfast in Greenville, South Carolina, our new home, while reading the latest issue of Maine Boats, Homes & Harbors. We cannot help but tell you two how much we enjoy it with its elegant blend of pictures, words, and really wonderful writing. I was most taken with the essay "Christmas 1960: Getting by With Less" by Ronald Joseph.  
What a great team you all are. Our regards to that other guy… John is his name?
Have a wonderful holiday season.
Bob & Lee Martin
Via email