Cooper and Gilligan
By The Editors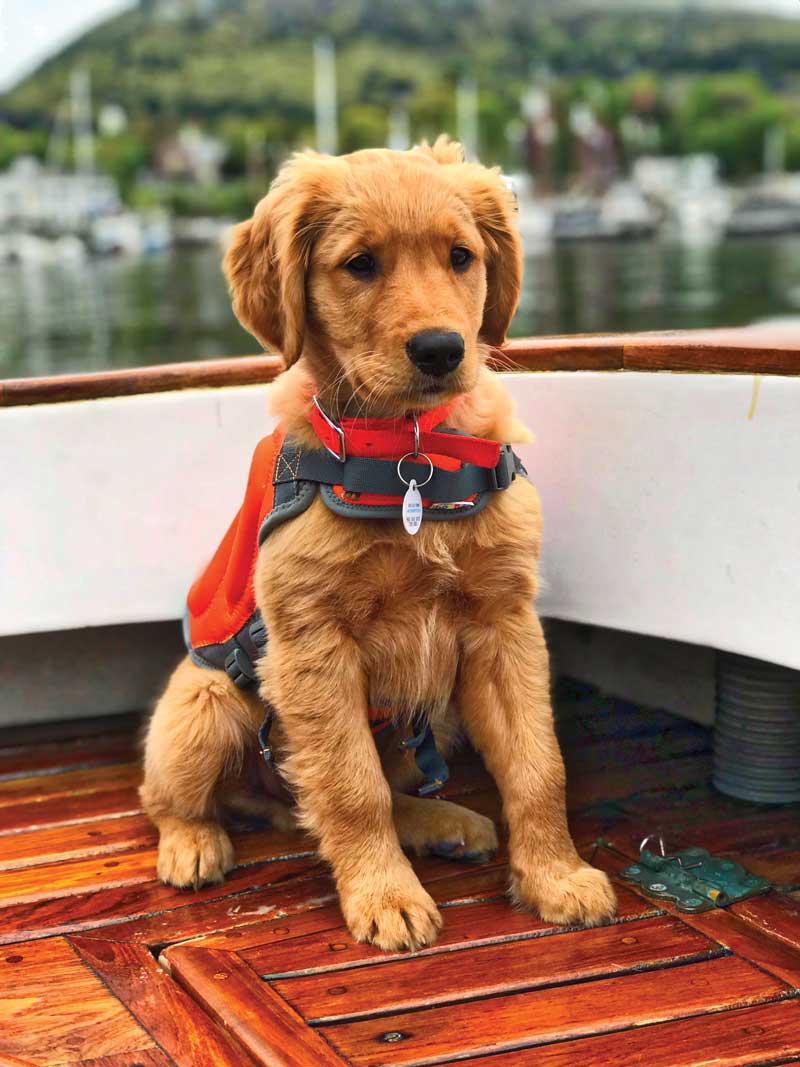 Gilligan
Let us introduce you to two young working pups. In Camden, Gilligan is a golden retriever who works as greeter and assistant dockmaster at the Camden Yacht Club where his human Barb Goos is dockmaster. Five months old when this issue went to press in July, he's growing fast. In Yarmouth, Cooper is a lively, 1-year-old, Labrador retriever who helps his human Steve Arnold, get the job done at Yarmouth Boat Yard and Moose Landing Marina.
Both dogs follow in big paw prints. Olive, a yellow lab and longtime launch assistant to Goos, went to dog heaven last year; and Bailey was a golden who spent many years with Arnold, working as the yard ambassador.
---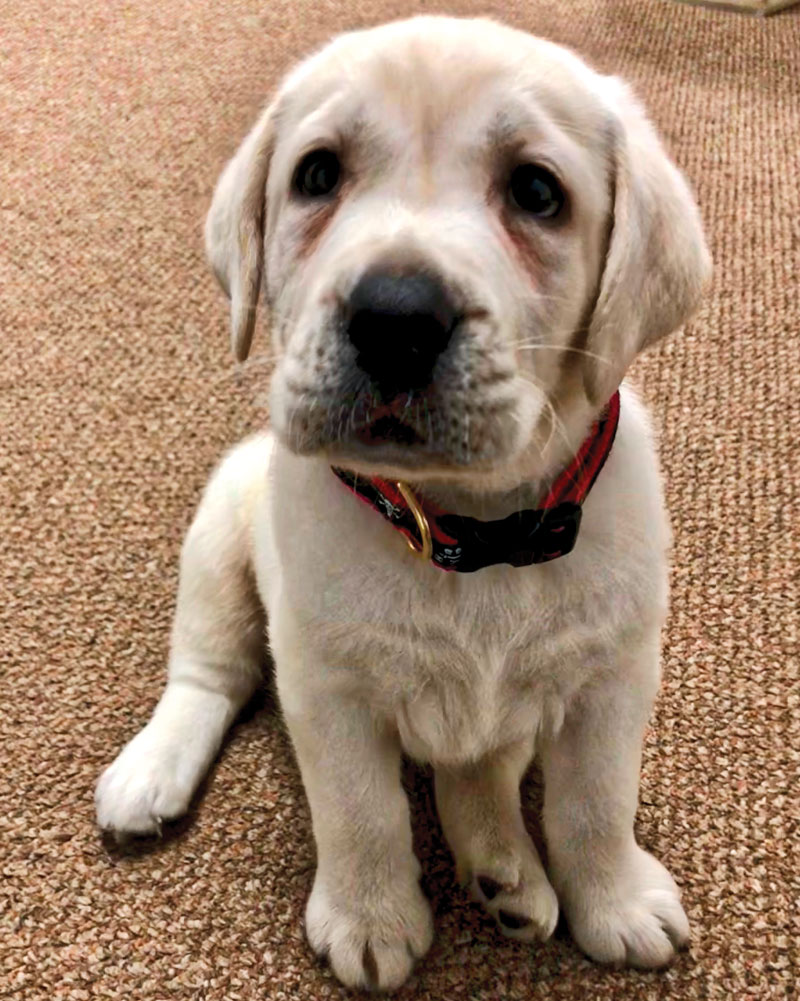 Cooper
Cooper is a traveling dog who likes his lake and ocean time, but also enjoys going on long walks, and playing with his pals at Salty Dog in Falmouth. His favorite activity at home is stealing dish towels from the kitchen. Cooper loves relaxing boat rides, feeling the wind blow through his fur, and taking in the fresh summer air. What could be better? To jump off the boat and go for a swim! 
Gilligan, while still young, has taken quickly to his job. A field-style golden retriever with a shiny coat, he greets people when they arrive for launch rides and, so far, hasn't chewed through any key dock lines. He's still figuring out where his spot on the launch will be. In June, he favored a small cubby under the launch steps. "But he won't fit there for much longer," said Goos. "He's very inquisitive and very confident. He's the perfect puppy."
---
Email a photo of your water-friendly canine and details to editor@maineboats.com.  
Share this article:
Digital Edition Available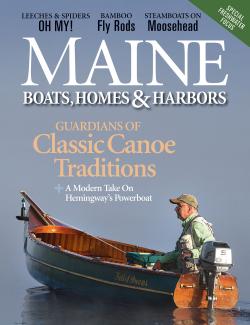 Can't get to the store to buy your magazine? We deliver the stories of Maine's coast right to your inbox. Sign up here for a digital edition.