Never too many boats!
By John K. Hanson, Jr.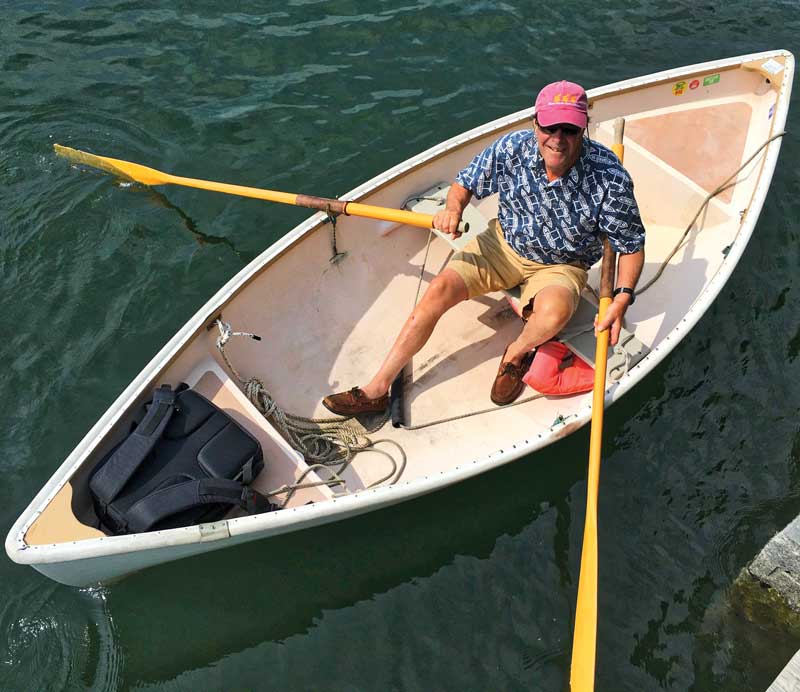 Seventeen years ago, we started the Maine Boat & Home Show with the dream of bringing cool boats and the cool people who build them together with the cool people who make art and furniture and houses and food. We wanted to put them all in one place and invite the world to come and witness all this creativity first hand. We were, and are, proud of what this little state can produce; it's just more evidence that long cold winters and inventive minds can produce wonders. This year's show is August 9-11 along the Rockland waterfront.
In this issue, we take a look at some of the boats produced by and/or for Mainers in the past year. It is an eclectic mix: a 19th century schooner and a modern hydroplane, a power cruiser from the Golden Age of yachting and an adaptive-use fishing canoe; Hinckley is covered with both a big sailboat and a new model sport boat. I want them all.
I have the same desire walking the docks at the Maine Boat & Home Show. People ask me, "Don't you have enough boats already?" The honest answer is, of course I do. Even one small pleasure boat, like my Grumman sport boat, should suffice. What the question asker doesn't realize, however, is that all of my boats (I stopped counting at 20) serve different purposes, and that I can certainly envision a time when it would be imperative to have the right boat at my command. So my answer is, "No you can never have too many boats."
I get similar feelings wandering through the tents at the show. "So much well-thought-out detail," I think. "Such craftsmanship. Oh, that would look good in my house." Alas I am on an even shorter leash when looking at home comforts. I don't really have a license to buy—except books, and art, and outdoor clothes, and tools, and maybe just one small piece of furniture. No one ever asks, "Don't you already have enough chairs?" But if they did, my answer would be the same: "You can never have too many."
I hope to see you at the show August 9-11 because when it comes to boats, art, furniture, and other gorgeous crafts built in Maine, you can never have too much! 
Share this article:
2023 Maine Boat & Home Show

Join Us for the Maine Boat & Home Show!
Art, Artisans, Food, Fun & Boats, Boats, Boats
August 11 - 13, 2023 | On the waterfront, Rockland, Maine
Click here to pre-order your tickets.
Show is produced by Maine Boats, Homes & Harbors magazine.