Maine Boats, Homes & Harbors Show 2017
By The Editors
Photos by Peach Frederick, Gretchen Piston Ogden, and Polly Saltonstall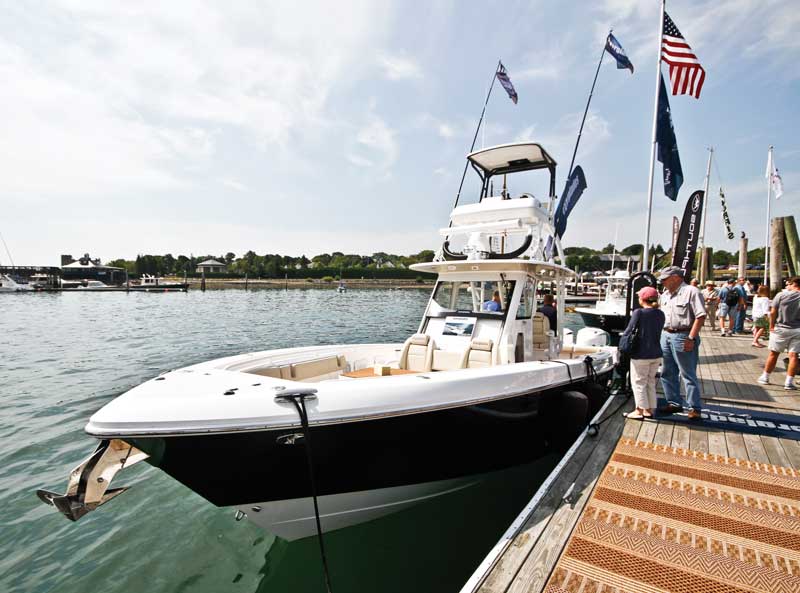 Boats, furniture, fine art, moveable art, you name it, the best of handcrafted Maine was on display for three sun-filled days in Rockland at the 15th annual Maine Boats, Homes & Harbors Show. Boatbuilders and dealers from across New England were on hand to show off their best work, both power and sail. And this year marked the first "Small Boat Love-In," which featured skiffs, outboards, and other privately owned gems. The art included a photo exhibit about life on an Eimskip container ship, which was hung in an actual container. Other special events included a raft-up of Friendship sloops, and a visit by one of the Maine Maritime Academy's training ships. The winner of the annual World Championship Boatyard Dog Trials, Zola, is featured HERE. Join us for the next gathering August 10-12, 2018.
Digital Edition Available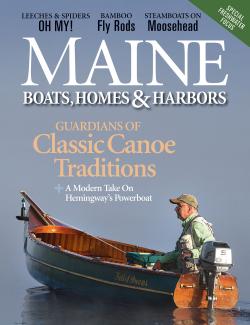 Can't get to the store to buy your magazine? We deliver the stories of Maine's coast right to your inbox. Sign up here for a digital edition.