For your reading pleasure...
By The Editors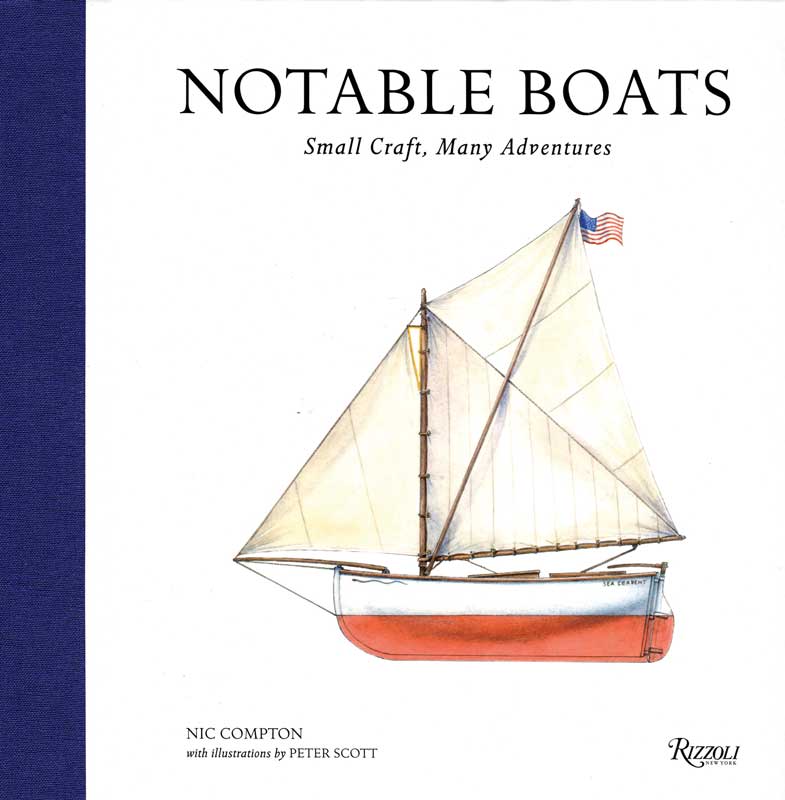 Notable Boats, Small Craft, Many Adventures
by Nic Compton, illustrated by Peter Scott; Rizzoli, New York. 2017. 
This wonderful little book celebrates small boats and adventures, both real and imagined, well-known and not, ranging from circumnavigator Joshua Slocum's Spray and Squeak, a 12' peapod-like yawl that carried a former city planner 15,000 miles over three years, to the raft Mark Twain's literary hero Huckleberry Finn rode down the Mississippi (Compton calls it the "Raft of Hope"). Each boat gets a drawing and stats, followed by a page or so of text with the story. I love this book because it reminds me why we love boats so much—they are vessels of achievement and adventure.
---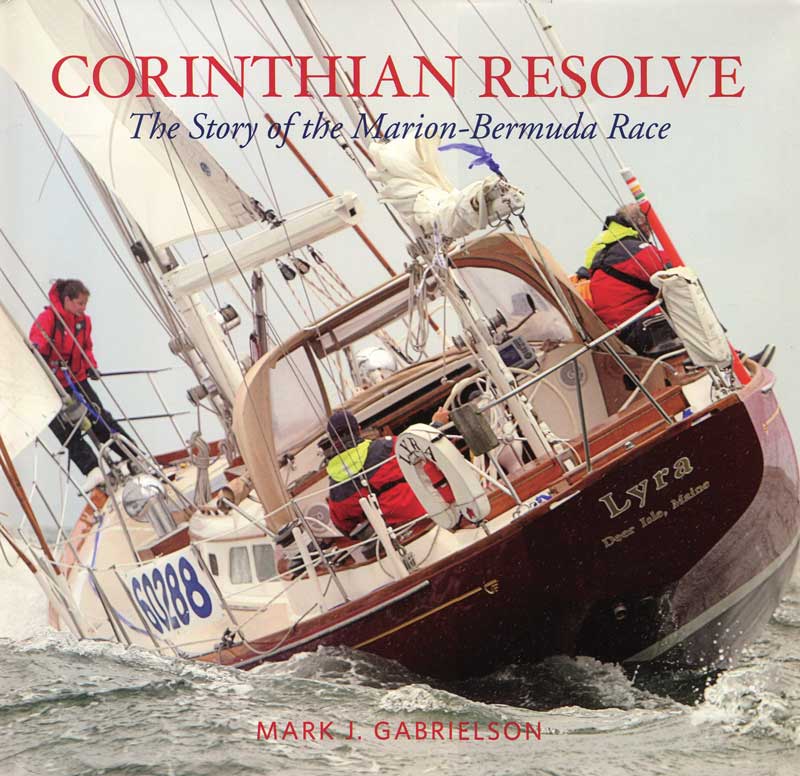 Corinthian Resolve, The Story of the Marion-Bermuda Race
by Mark J. Gabrielson, Marion-Bermuda Cruising Yacht Race Association. 2017. 
Since its beginning in 1977, the rules for this 645-mile race stipulate that the entries must be normal cruising boats, not professionally manned ocean racers. This coffee table book includes nice photos and stories that will resonate with many.
---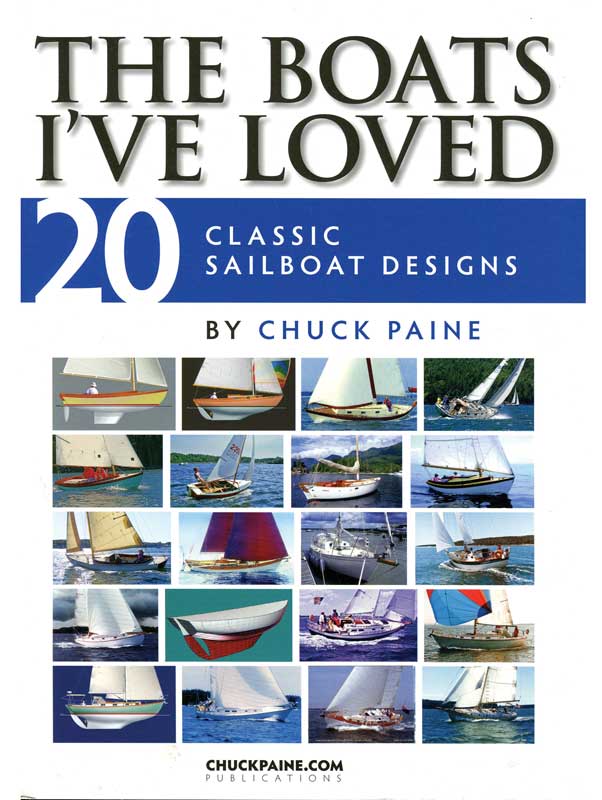 The Boats I've Loved, 20 Classic Sailboats Designs
by Chuck Paine; Chuck Paine.com LLC Productions. 2016. 
Paine, one of Maine's most successful yacht designers, designed many wonderful daysailers and cruising yachts, including the double-ended Frances and the Pisces, which—like many of his designs—is a modern take on a Herreshoff classic. In this self-published book, he describes some of his favorites and how they came to be. It's a fun read for anyone who loves well-designed boats.
---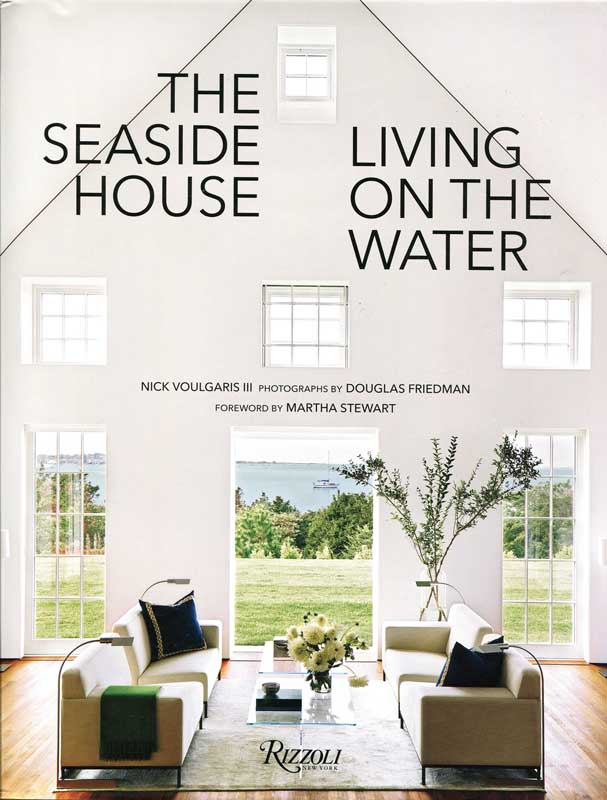 The Seaside House, Living on the Water
by Nick Voulgaris III, photos by Douglas Friedman, foreword by Martha Stewart; Rizzoli, New York. 2017. 
A large-format look at elegant waterfront homes, this book is full of eye candy for house junkies. The one Maine home featured is lifestyle diva Stewart's own Seal Harbor estate.  
---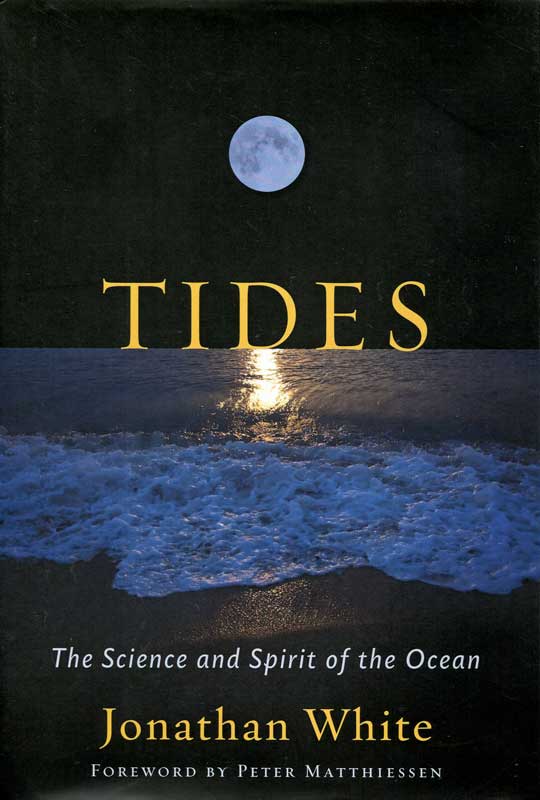 Tides: The Science and Spirit of the Ocean
by Jonathan White, Trinity University Press, San Antonio. 2017.
A writer and a sailor, White was inspired to write this book after a spectacular tidal-influenced grounding in Alaska. Lucky for us! This riveting book explores the history and science of the tide (did you know it's a fast-moving wave that infinitesimally slows the earth's rotation as it races around the globe at over 400 mph?) interspersed with accounts of White's travels to places like China's Qiantang River—the site of the world's largest tidal bore, Mont Saint-Michel, and the Bay of Fundy.
---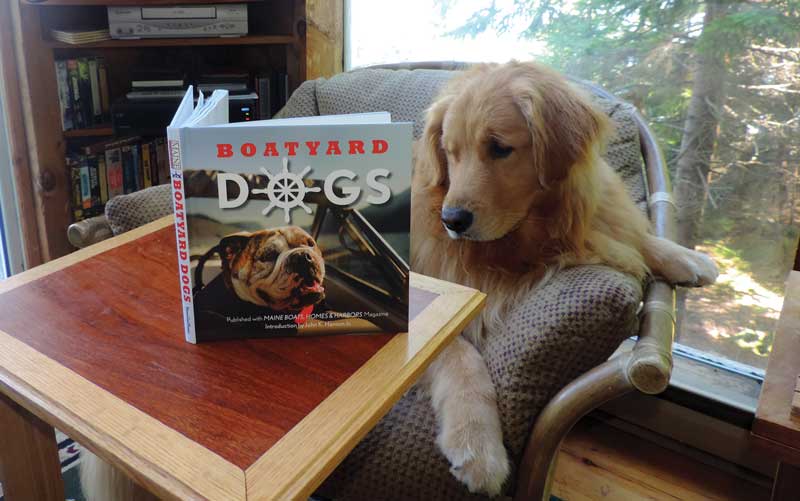 Photo courtesy Gail Mckeel
Boatyard Dogs
by Maine Boats, Homes & Harbors magazine, with an introduction by John K. Hanson Jr., co-published with Down East Books. 2017. 
Even the dogs love this little gem of a book, full of fascinating stories of doggy derring-do on the water, compiled from our very own Boatyard Dog® magazine column. Eloise, one of the featured dogs, summers on MDI and gives it 10 gold bones. Get your copy before they are all sold out! Shop now!
Share this article:
2023 Maine Boat & Home Show

Join Us for the Maine Boat & Home Show!
Art, Artisans, Food, Fun & Boats, Boats, Boats
August 11 - 13, 2023 | On the waterfront, Rockland, Maine
Click here to pre-order your tickets.
Show is produced by Maine Boats, Homes & Harbors magazine.