The Maine I Love - Jane Kurko
Photographs and text by Jane Kurko
By The Editors
The Maine I love is early in the morning, and off season, and late at night, and in the middle of a storm. It provides the solitude or the stillness or the adventure that I crave when I'm exploring for photos. The beauty I see is often in what's overlooked, missed, hardly noticed, mundane. I fell in love with Maine when I visited for the first time in the middle of February in 2003 and soon after became a year-round resident. Living in Lincolnville Beach for the past two years, I have had a front-row seat to the waterfront during all seasons and all weather.
Digital Edition Available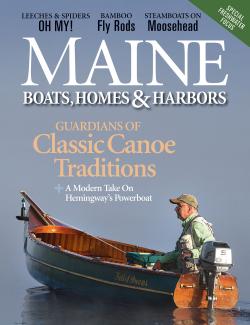 Can't get to the store to buy your magazine? We deliver the stories of Maine's coast right to your inbox. Sign up here for a digital edition.