Boatyard Dog® 144
Dickens • Winston
By The Editors
Dickens DICKENS was born on Cape Cod and moved to Portsmouth, New Hampshire, at the age of eight weeks. On his first day there, while wobbling around the dock, he unintentionally ended up in the water of the Back Channel and has proven his water dog heritage ever since. He spends as much time as he can aboard his peoples' 32' Holland or swimming and retrieving tennis balls at Peirce Island, a convenient nearby location. His two-legged companions (Eleanor, Pete, and Carol) have been loyal readers of Maine Boats, Homes & Harbors for many years. Although Dickens may not yet be as agile as some of those dogs at the World Championship Boatyard Dog Trials during the MBH&H Show in Rockland, at less than three years old, he still has time!
---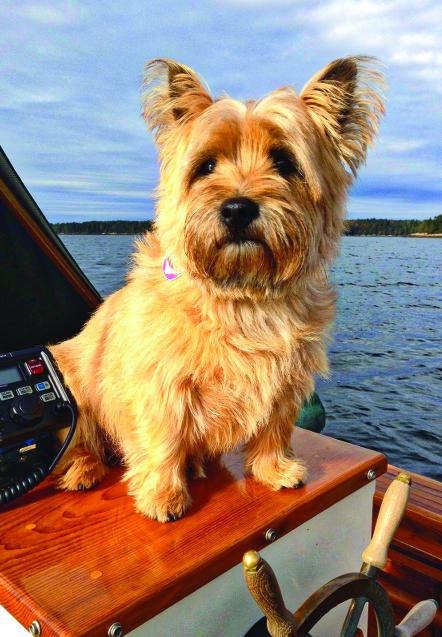 Winston WINSTON, a Cairn terrier, is first mate on Petri Heil, a 22' Pulsifer Hampton, owned by Lee Wilson for the past 20 years. While Winston has not been featured before in the magazine, his boat has—it made the cover 20 years ago with one of boatbuilder Dick Pulsifer's corgis on board (inset at right).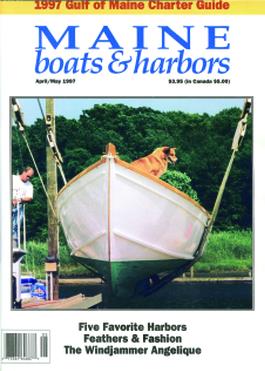 Petri Heil on the cover in 1997 This photo of Winston was taken on Winnegance Bay in West Bath, Maine. Winston is an excellent navigator, especially in the fog, where his natural instincts always help guide his team home to safety. 
Share this article:
Digital Edition Available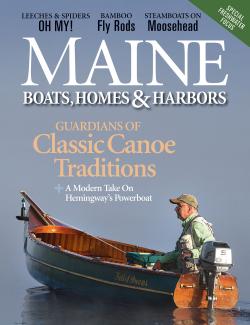 Can't get to the store to buy your magazine? We deliver the stories of Maine's coast right to your inbox. Sign up here for a digital edition.