A Letter From Home — Issue 143
Tidelines: The Marine Quarterly
By Bill Mayher
To fight off the winter doldrums along the Maine coast, tools and trips can be critical survival tools. And by tools, I don't mean just hammers and saws; and by trips I don't mean just leaving town. Pushing an emotional reset button can do the job just as well: a head-clearing walk along the shore, an evening of good talk with a friend, the right book by the fire—a book that can take you places.
Last winter with the wind rollicking along the Eggemoggin Reach and my brave flock of chickadees barely hanging on to the feeder with all toes clenched, a small package containing several years' worth of Marine Quarterlies arrived in the mail. It was just the right tool to lever my emotional state back toward equilibrium.
Each volume of the Marine Quarterly appeals. The size is just right; small enough to hold in one hand while one sips an appropriate beverage with the other, small enough to rest on the toilet tank without danger of toppling in, and come summer, small enough for the limited shelf space a snug vessel affords. 
The art on both front and back is simple and inviting. In each issue, the Quarterly's editor, Sam Llewellyn, writes an introductory essay in which he describes the overall theme of the issue and introduces each author and article. Llewellyn's breezy confidence and enthusiasm draws me in every time, and even better, gets me reading about things I didn't know I was interested in.
Llewellyn's essay is followed by a department of curated fragments, called "Flotsam and Jetsam," that is drawn from classic writings and contemporary stuff. Quarter in, quarter out, it's a reliably delicious compilation.
Following the literary pieces and essays that make up the majority of each volume comes a final section: "From the Editor's Bookshelf," a collection of writings that generally refer back to the issue's basic theme. Finally, Llewellyn lists the contributors and succinctly explains who they are and why we should care about them. I find this section particularly illuminating.
Overall, the Marine Quarterly is deft, whimsical, authoritative in a non-pedantic way. It engages the mind and the heart when winter weather howls. In summer aboard the boat, with lamp light beckoning, I find its short articles on long voyages often match the gentle motion of the moonlit sea. As for fall and spring? These little volumes manage to hold their own quite nicely then as well.   
---
Bill Mayher lives in Brooklin, Maine, and is one of the founders of the maritime web site offcenterharbor.com.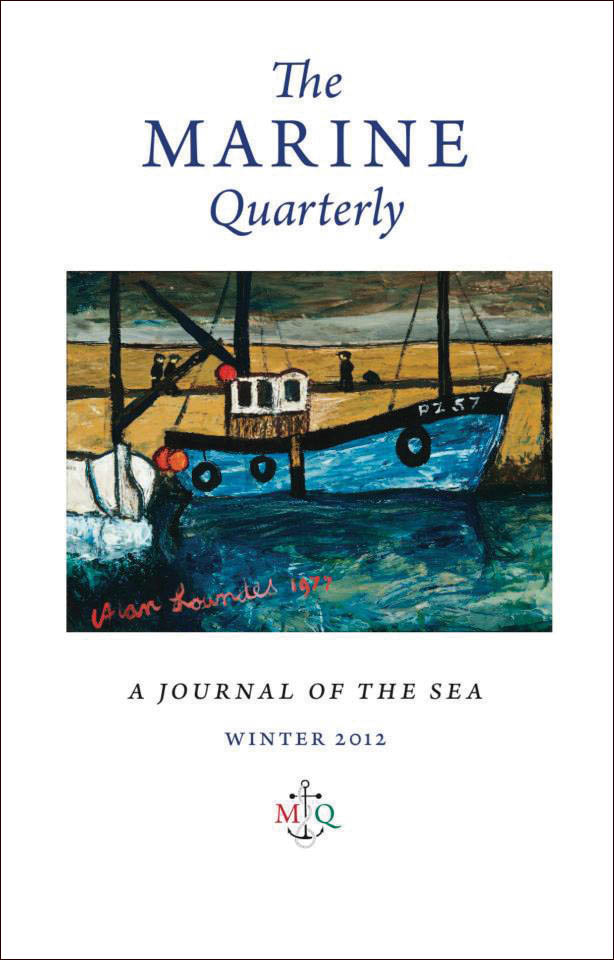 The Marine Quarterly
The Hope, Lyonshall, Kingston, 
Herefordshire HR5 3HT UK
www.themarinequarterly.com
Share this article:
Digital Edition Available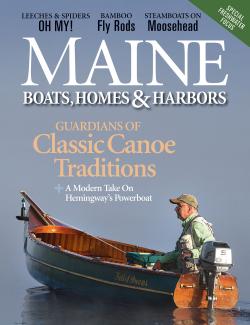 Can't get to the store to buy your magazine? We deliver the stories of Maine's coast right to your inbox. Sign up here for a digital edition.