Good Reads
By The Editors
L. Francis Herreshoff Yacht Designer, Vol. 1, 1890-1930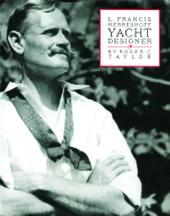 by Roger C. Taylor, Mystic Seaport; 2015.
This has been a year for big books about noted yacht designers, first Starling Burgess, then C. Raymond Hunt, and now L. Francis Herreshoff. Noted nautical writer, publisher, and sailor, Roger Taylor has brought together great illustrations, photos, and many plans, and integrated them into an entertaining narrative about a noted designer during an extremely interesting era of yacht design in this country. Not to be confused with his famous father, Nathanael, L. Francis designed far fewer boats, but was noted for his innovative approach to engineering of both hulls and sailing rigs. This volume ends with his 1930 design of an America's Cup contending J-Boat. The next volume will feature his later cruising designs, including, we hope, the lovely 1936 ketch Ticonderoga. 
---
Maine Photography, a History 1840-2015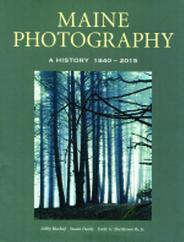 by Libby Bishoff, Susan Danly and Earl G. Shuttleworth Jr., Down East Books and the Maine Historical Society; 2016. 
Published in conjunction with the Maine Photo Project, a yearlong celebration of photos by museums and galleries across the state, this book includes wonderful images and meaty essays. Maine has a rich photographic history—no wonder, the rocky coastline, inland lakes, jutting mountains, and forests present rich material for the camera's lens. This thoughtful look at 175 years of photography goes past the obvious touristy visions and explores topics such as: women photographers; the connection between painters and photographs—apparently even Winslow Homer sometimes shot scenes before painting them; Mainers at work; and contemporary visions. 
---
The Illustrated Edition: Sailing Alone Around the World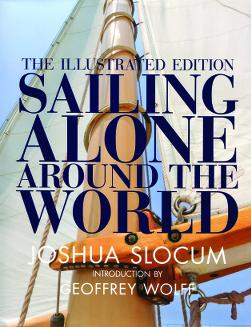 by Joshua Slocum, Introduction by Geoffrey Wolfe, Zenith Press; 2015. 
Slocum first published his influential circumnavigation memoir in 1900, describing three Atlantic and one Pacific ocean crossing, along with visits to some of the most remote places on earth. The words alone—Slocum had a great eye for detail and a good story—are pretty wonderful, even after a century. This new art-book-size edition enhances the tale even more with photos, both old and new, of the places Slocum visited, maps, illustrations, artifacts, and explanatory notes. If you have never read Slocum's classic, this is a good version to get; if you have read it, this is a great way to relive the voyage.
Share this article:
2023 Maine Boat & Home Show

Join Us for the Maine Boat & Home Show!
Art, Artisans, Food, Fun & Boats, Boats, Boats
August 11 - 13, 2023 | On the waterfront, Rockland, Maine
Click here to pre-order your tickets.
Show is produced by Maine Boats, Homes & Harbors magazine.