Good Reads — Issue 137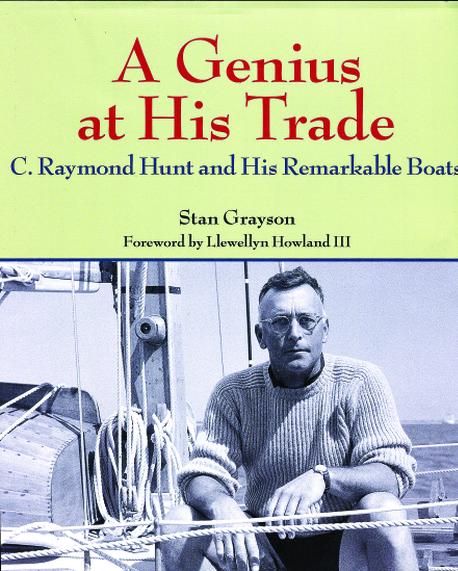 A Genius at His Trade, C. Raymond Hunt and His Remarkable Boats
by Stan Grayson, forward by Llewellyn Howland III;
Old Dartmouth Historical Society/New Bedford Whaling Museum, distributed by Tilbury House Publishers; 2015; 290 pp. $49.95
C. Raymond Hunt (1908-1978) was responsible for some of the most iconic boat designs out there, including the original Boston Whaler, Concordia yawls, and the concept of the deep-V hull, which remains a dominant force today in powerboat design. This is a fascinating look at a man and his time, full of great photos for those who love what some of us lovingly refer to as "boat porn."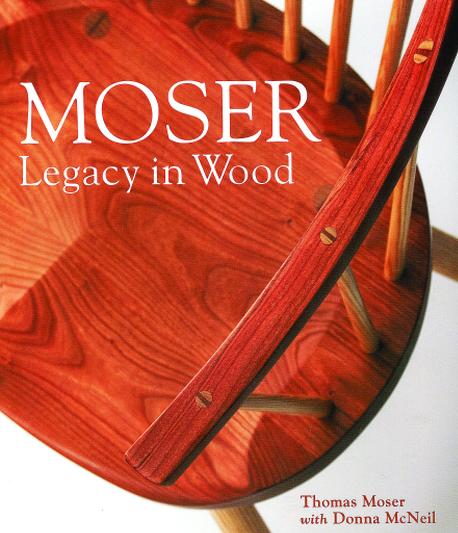 Moser, Legacy in Wood
by Thomas Moser with Donna McNeil; Down East Books: an Imprint of Rowman & Littlefield; September 2015; 200 pp. $35
Thomas Moser was teaching English at Bates College and restoring antiques in his spare time when in 1972 he decided to take a leave of absence and try his hand at making furniture full-time. He and his wife, Mary, started Thos. Moser Cabinet Maker in an old Grange hall and never looked back. We are all the better for the elegant, stylized furniture Moser and his disciples have built in the years since. In this book, he writes about his influences, his techniques, and his family. Beautifully illustrated, this book is a must for people who love fine furniture, Maine, and especially Moser's inspiring creations in wood.
The President's Salmon, Restoring the King of Fish and Its Home Waters 
by Catherine Schmitt, Down East Books: An Imprint of Rowman & Littlefield, 2015; 230 pp. $22.95
In 1912 a fisherman in Bangor decided to present the first Atlantic salmon caught on the Penobscot River that year to the president of the United States, beginning a long tradition of celebrating Maine as a top destination for salmon fishing. But by the 1990s, environmental degradation including dams and overharvesting had decimated the population of this majestic fish. The last president to receive a salmon caught in the river was President George H. W. Bush in 1992. Schmitt, an environmental scientist and an MBH&H contributor, uses the presidential fish as the catalyst for taking a close look at the rise and fall of Atlantic salmon in Maine and recent attempts to restore this iconic fish to its home waters. It's an interesting and well-told story.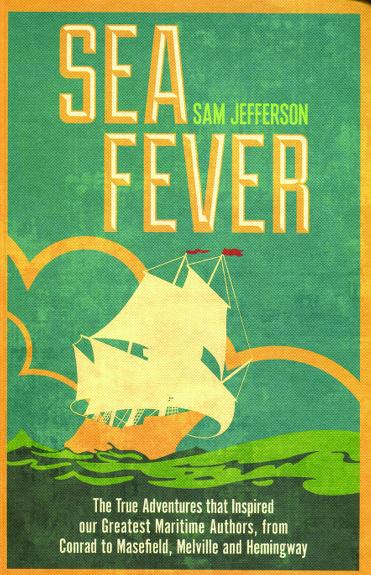 Sea Fever: The True Adventures That Inspired our Greatest Maritime Authors, from Conrad to Masefield, Melville and Hemingway
by Sam Jefferson; Adlard Coles Nautical: An Imprint of Bloomsbury Publishing; 2015; 330 pp. $27
You've read the stories, books such as Old Man and the Sea by Ernest Hemingway and Riddle of the Sands by Erskine Childers. Now learn the stories behind the stories. In this colorful collection of biographies, Jefferson delves into the lives and influences of 12 notable maritime writers, uncovering the non-fiction influences on their fiction, such as Robert Louis Stevenson's cruise to the cannibal-infested South Sea islands and Hemingway's encounters with sharks during big-game fishing expeditions. This is a wonderful way to rediscover maritime masterpieces.