Zephyr: The New World Champion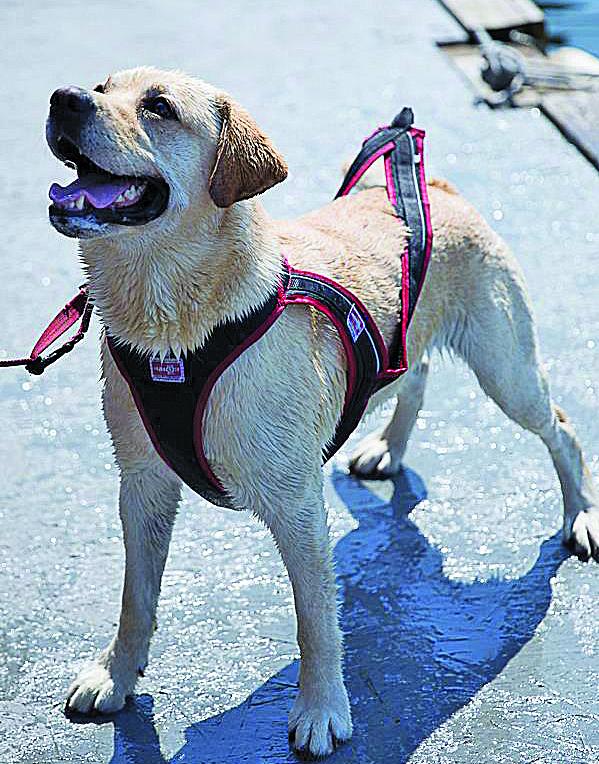 Photos by Bell's Furry Friends Photography (3) Meet Zephyr, a three-year-old, English-style yellow lab from Owls Head who was the winner at the 2015 World Championship Boatyard Dog Trials. Zephyr put on a stellar act to take home top honors in the competition at the Maine Boats, Homes & Harbors Show in Rockland on August 16.
While there were several standout acts—a knot-tying pug that cleated off a line; a rescue Chihuahua who swam despite a strong hatred of the water; a high-flying chocolate Lab that caught the Frisbee in mid-air!—Zephyr and his owner, Tony Fitch, edged out the competition with their sheer exuberance and paddle-boarding skills.
English Labs are said to be somewhat smaller in stature than their American cousins, but Zephyr made a big splash with the judges.
He gets to keep the cherished revolving "Canine Crown" trophy for one year, and have a private photo shoot with Bell's Furry Friends Photography. Since everyone wins at the trials, all the competitors received an assortment of canine goodies provided by Loyal Biscuit. Supporting sponsors were Bell's Furry Friends Photography and the Loyal Biscuit Company. The judges' boat was a 14' aluminum RIB from North Atlantic Inflatables. Start training now for 2016!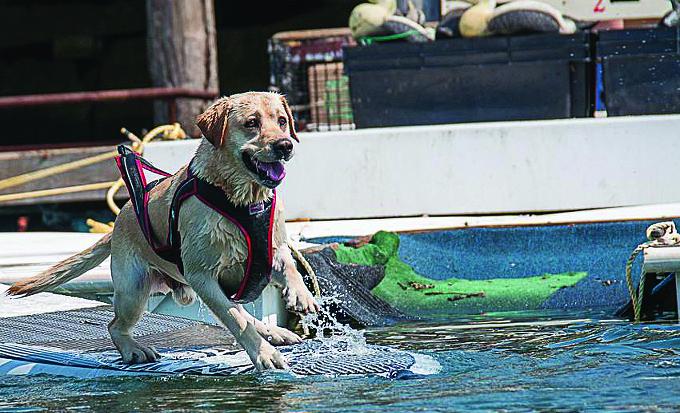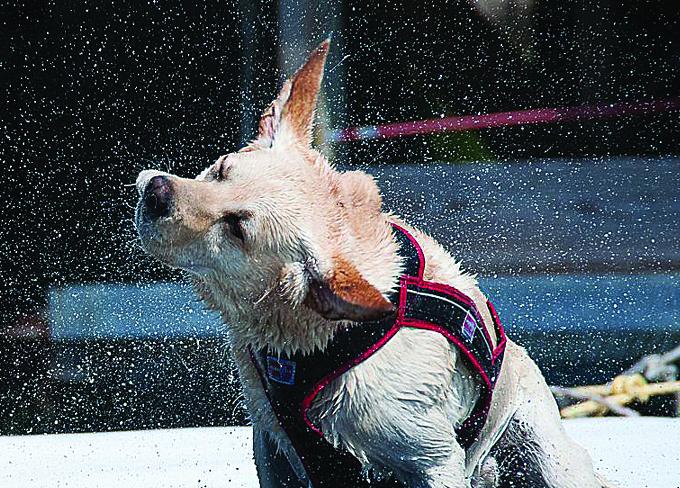 Do you have a dog that helps on your boat or accompanies you alongshore? We'd like to see your water-friendly canine. Email a clear photo and pertinent details to editor@maineboats.com or mail it to Boatyard Dog, P.O. Box 566, Rockland, ME 04841.