The Maine I Love - Photographs by Bigelow Laboratory for Ocean Sciences
Photographs by Bigelow Laboratory for Ocean Sciences
By The Editors
These images are part of an exhibit at the Portland Public Library (March 6-31, 2015) entitled
"Tiny Giants: Marine microbes revealed on a grand scale."
The photos were taken by scientists at the East Boothbay-based Bigelow Laboratory for Ocean Sciences who explore how marine microbes drive global ocean processes. These tiny, nearly invisible plants and animals provide a foundation for life both in the ocean and on land. They consist of plants—phytoplankton that provide half of the oxygen we breathe, and animals—zooplankton that serve as the source of food for all marine life from fish to whales. For more information about Bigelow Laboratory for Ocean Sciences and the Tiny Giants images visit:
https://www.bigelow.org

Digital Edition Available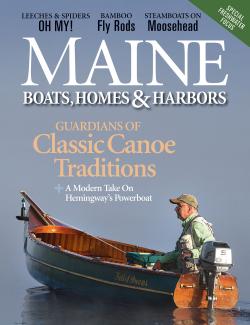 Can't get to the store to buy your magazine? We deliver the stories of Maine's coast right to your inbox. Sign up here for a digital edition.