A Letter from the Publisher - Issue 133
Issue 133
By John K. Hanson, Jr.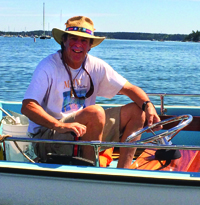 Boats to Dream On
One of the wisest men I ever met was boatbuilder Bud McIntosh of Dover, New Hampshire. He once told me that he had never seen a stretch of water that he didn't want to be on. I know exactly what he meant. I feel the same way. Like McIntosh, my love of the water goes back to childhood, in my case messing around in boats in New Jersey's Shrewsbury River. In this issue, we celebrate life along the water in Maine, starting with an essay by Teresa Carey exploring why it is that so many of us share such a passion for the water, whether the sea, a lake, river or pond. Being on the water, in a boat of some type is such a great joy for me. Truth be told, it doesn't matter much to me what kind of craft is involved. Make it new, make it shiny, make it unique in its class, make it to the best of human potential, and you will have hooked me. This issue features stories about some of the most interesting vessels launched this past year along the shores of the Gulf of Maine, from big and luxurious, to workmanlike, and small and efficient. As these long winter nights crawl by, I will mentally sail them all. We also have written about many other wonderful boats this past year in other issues. Stories about those boats, such as the Hodgdon-built ocean racer,
Comanche
, are available at
www.maineboats.com
. These winter months in Maine can be dark, dreary and cold. They call for special places of refuge, featuring ingenuity and good design. In these pages we look at solutions separated by 100 years of aesthetics: an efficient new home and an ornate 19th-century mansion—both providing shelter and a sense of place. Rounding out the issue are stories about the natural world and art. I love living by the water in Maine, and cannot imagine living anywhere else. That said, the nice thing about boats is that they are mobile. As I write this and look out my window at the spitting snow, I can't help but imagine how nice it would be on one of my mental boat outings to travel south to the islands for a bit more warmth. —JKH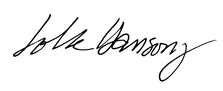 Share this article:
2023 Maine Boat & Home Show

Join Us for the Maine Boat & Home Show!
Art, Artisans, Food, Fun & Boats, Boats, Boats
August 11 - 13, 2023 | On the waterfront, Rockland, Maine
Click here to pre-order your tickets.
Show is produced by Maine Boats, Homes & Harbors magazine.