A Letter from the Publisher - Issue 123
Issue 123
By John K. Hanson, Jr.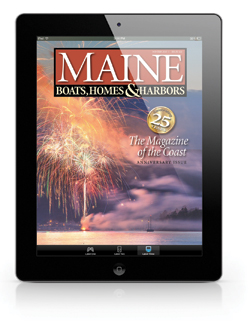 The new digital edition of MBH&H
can travel with you wherever you
(and your device) may roam.
In With the New
I like rowboats. I like sailboats. I like boats built of wood. I like classic Capes. And I really like ink on paper. I have been fascinated with magazines for as long as I can remember. I like the feel and I like the look of magazines. I like the experience of reading a magazine. Seeing the stacks of sports magazines in my son's room reminds me of my youth, the lasting power of the printed word and the power of story telling. Here at MBH&H, we have used "Tradition Shapes Innovation" as an underlying theme for longer than we have been able to put a name on it. Ever since we began we have been aware of how the best innovations have their strong roots in the past. Traditional hull shapes, both sail and power, take on new power and efficiency when married to modern materials. Both variations on the theme have their place and validity. With the previous issue, in celebration of our 25th Anniversary, we began something new. We now offer the entire magazine,
Maine Boats, Homes & Harbors
, two new ways: for download via an iPad app, and for online viewing on your computer screen. Every page is there and then some—the pictures and type can be enlarged, the clarity of the images is strong, and there are live links to explore. Our magazine can go with you to your winter address, and your summer; it can be shared with a friend. It is not ink on paper, but it certainly has its roots there. At the moment, the digital editions are free. Our thinking is that they will always be free to our subscribers. How we deal with digital back issues and newsstand copies is still to be ironed out. At the moment, if you would like to send a digital copy to your friends, be our guest. (Visit maineboats.com for information and instructions.) Of course, we would like them all to subscribe to the ink-on-paper magazine while there. You might drop that hint. I like rowboats. I like sailboats. I like boats built of wood. Yet I like new things too. Perhaps it's time for a carbon-fiber sailing canoe? Thank you.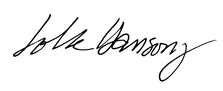 Share this article:
2023 Maine Boat & Home Show

Join Us for the Maine Boat & Home Show!
Art, Artisans, Food, Fun & Boats, Boats, Boats
August 11 - 13, 2023 | On the waterfront, Rockland, Maine
Click here to pre-order your tickets.
Show is produced by Maine Boats, Homes & Harbors magazine.