A Letter from the Publisher - Issue 118
Issue 118
By John K. Hanson, Jr.
John K. Hanson, Jr., publisher,
Maine Boats, Homes & Harbors, Inc.
Photograph by Jeff Scher
Rockland, Maine
The Beat Goes On
About this time 25 years ago, I was looking at the reality that lies beyond chutzpah. We had launched
Maine Boats & Harbors
a few months before. My boat-business friends had propped me up and bought ads in the first issue. Now we were in the daunting phase of selling Issue #2. "Black Monday," the stock market crash of October 1987, had occurred, and I was afraid that the magazine would be a "one-hit wonder." The magazine must have struck a chord, though, because many of the advertisers in that first issue stayed with us. Some have stayed on, and on: 35 advertisers in this issue were also in the first one. As we head into our 25th anniversary year, I thank them all for their support. Ten years ago, again at about this time, we started planning a "live" version of the magazine: the Maine Boats, Homes & Harbors Show. We had a good idea of what we wanted to do, but we learned a lot. We found out that there is no planning for torrential rain, and that good humor wins out in the end. We've added to the event over the years but, at heart, it remains a celebration of life on the coast. This summer the show will have its 10th anniversary. I had first thought that what is now
Maine Boats, Homes & Harbors
would be one of a linked series of print publications devoted to life on the coasts, from sea to shining sea. That didn't happen. But today, with new eyes and new technologies, the dream has been rekindled. Please give a warm welcome to USharbors.com, the newest member of our business family. The new
U.S. Harbors
network—tides, weather, and local knowledge for some 1,100 harbors in 20 coastal states—brings the daily "need to know" of life on the coast to you, wherever you may roam. I'm very excited about the possibilities. To me, it's like old times, because, as Fats Waller once said, "One never knows, do one?"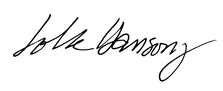 Share this article:
Digital Edition Available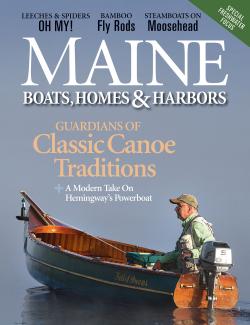 Can't get to the store to buy your magazine? We deliver the stories of Maine's coast right to your inbox. Sign up here for a digital edition.