A Letter from the Publisher - Issue 117
Issue 117
By John K. Hanson, Jr.
John K. Hanson, Jr., publisher,
Maine Boats, Homes & Harbors, Inc.
Photograph by Jeff Scher
Rockland, Maine
Sport for the Sport of it
Let's hear it for unorganized sports—sandlot rules, pick-up games, athletic events where the joy of the game has not been sullied by coaches or immutable scoreboards. Long live the games devised by 10-year-olds, may they be played as long as the body allows. This past summer we held the Penobscot Bay Championship Game for Buoy Ball, a particularly Maine variant of baseball, with lobster-pot buoys for bats and woven pot-warp bases. We played on a recently mowed field with views of the Fox Islands Thorofare. There was a short left field, the fence was a dense spruce forest, and even David Ortiz couldn't have hit it out in right. The teams were evenly divided: an equal number of young agile and old infirm on each squad. As the game rolled on, the rules evolved, as the rules for games of this type should. No dogma. The ball was soft, and hard to throw with speed and accuracy, so pegging the runner for an out became legal. The game was played joyously. I think my team won (and since I'm writing this, I'm sticking with it), but who really cares? Generations of family and neighbors were together; by the sounds of it all were having a fine time. The inner 10-year-old had been allowed out to play. Sport for the sport of it—dogs romping and running, porpoises jumping, even the whale my sons and I saw leaping in the air off Stellwagen Bank this summer—all manifestations of our mammalian need to move. That need is probably best expressed by my son's first favorite poem, written by Roy Blount, Jr., from the point of view of an airborne fox terrier: How I Get high: By going
Boing!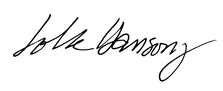 Share this article:
2023 Maine Boat & Home Show

Join Us for the Maine Boat & Home Show!
Art, Artisans, Food, Fun & Boats, Boats, Boats
August 11 - 13, 2023 | On the waterfront, Rockland, Maine
Click here to pre-order your tickets.
Show is produced by Maine Boats, Homes & Harbors magazine.