A Letter from the Publisher - Issue 113
Issue 113
By John K. Hanson, Jr.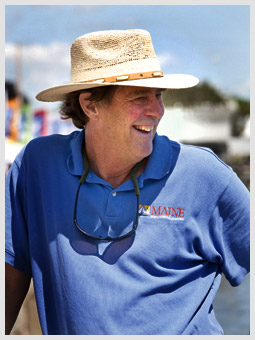 John K. Hanson, Jr., publisher,
Maine Boats, Homes & Harbors, Inc.
Photo by Jeff Scher
Rockland, Maine
Honoring the Work
Every year with this special "Boats of the Year" issue we celebrate collective creativity and individual genius. The most evident part of this is visual—photographs of boats being built or restored, launched, and sailed—but it goes deeper than that. Our special issue is really about telling the stories of the men and women who live and work on the shores of the Gulf of Maine (and a few kindred spirits who live and work elsewhere) and their achievements of the past year. In a world too often focused on the ephemeral and the latest achievement of the nanosecond, I feel it is right and just to acknowledge the painstaking work of the boatbuilder. Few other crafts have so many daunting and competing goals: at once, the boatbuilder seeks beauty, efficiency, safety, longevity, owner satisfaction, and, hopefully, profit. Not many disciplines must work in so many media—wood, composites, mechanics, steel, paint, electronics—to achieve their ends. I constantly marvel at the work Maine boatbuilders produce, from the smallest and simplest boat to the grandest and most complex yacht, from restorations to state-of-the-art new construction. So much good is being done by so few. By nature (and pocketbook), I am drawn to the older boat, and this year saw many beautiful ones restored and relaunched. Of them all, perhaps none is more gorgeous than
Bolero
, the 73-foot Sparkman & Stephens yawl that was masterfully redone by Rockport Marine. Boats and people of a certain age require a bit of refit to keep them going. With that in mind I'd like to give a shout out to the following: To Josh Howard and Northeast Boat for making our 51-year-old sloop
Fiery Jubilee
look so beautiful, and to Rockport Marine for keeping it functioning so well; to the staff of Maine Medical Center for the wonderful work they did on me during a recent refit there; and to all who sent me their best wishes. The wishes were heard, and they did their job wonderfully well.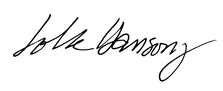 Share this article:
2023 Maine Boat & Home Show

Join Us for the Maine Boat & Home Show!
Art, Artisans, Food, Fun & Boats, Boats, Boats
August 11 - 13, 2023 | On the waterfront, Rockland, Maine
Click here to pre-order your tickets.
Show is produced by Maine Boats, Homes & Harbors magazine.