From Whence We Came - Issue 110
Issue 110 - June/July 2010
By Peter H. Spectre
Rudyard Kipling, Winslow Homer, and S.S. Rabl: one poet and a pair of realists.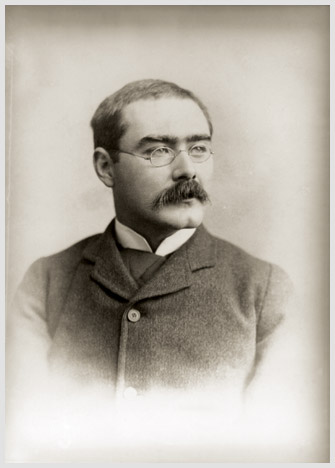 Rudyard Kipling, whose work, according to one critic,
was clairvoyant.
Photo: ©National Portrait Gallery, London
Rudyard Kipling
Novelist, Poet, Writing Machine
Captains Courageous
. Who with a nautical frame of mind hasn't read the book, written by Rudyard Kipling, or seen the 1937 movie starring Spencer Tracy or the 1977 remake (filmed in Camden, Maine) starring Karl Malden? While Rudyard Kipling is generally out of favor these days—his unvarnished celebration of British colonialism doesn't square with the tenor of our times—and while he is not known in the literary world for his writing about the sea, in the nautical world he remains up there in the Hall of Fame for several poems, among them "The Merchantmen," "The Liner She's a Lady," and "L'Envoi," and the above-mentioned novel,
Captains Courageous
. If you haven't read any of that, drop everything and get on with it. Rudyard Kipling (1865-1936) was born in Bombay (now Mumbai), India, of English parents (his father was a teacher in an art school). He was sent home to England for his education, then returned to India and became a newspaper reporter and editor. He was a restless man, however, and didn't stay long in one place, variously living and working in England, Canada, the United States, and South Africa. Writing, always writing, was his passion; the list of his published work is monumental. The late novelist William McFee, a marine engineer by profession, with many years at sea under his belt, looked for technical accuracy as well as literary merit when it came to prose and poetry with a nautical theme. Not surprisingly, he was a great fan of Kipling's work. "One of our eminent literary critics," McFee wrote, "who was writing a book on Kipling, but who had no knowledge of ships or machinery, once inquired of me if all that technical stuff in Kipling's stories had any real accuracy. It was a pleasure to reassure that eminent critic. To my knowledge Kipling never made a mistake. Some of his detail, when one remembers he was a journalist by profession, was clairvoyant." "Clairvoyant" is the right word when one considers that nearly everything Kipling knew about ships and the sea came not from doing but from listening and questioning. The consummate reporter, he was an expert at absorbing atmosphere. His fiction, nonfiction, and poetry reeks of verisimilitude. How good was Kipling's detail? Consider this snippet from his "Anchor Song":
Heh! Tally on! Aft and walk away with her! Handsome to the cathead, now; O tally on the fall! Stop, seize and fish, and easy on the davit-guy. Up, well up the fluke of her, and inboard haul! Well, ah fare you well, for the channel wind's took hold of us, Choking down our voices as we snatch the gaskets free. And it's blowing up for night, And she's dropping Light for Light, And she's snorting under bonnets for a breath of open sea. —Rudyard Kipling
Winslow Homer
A Confident Realist
When the young Winslow Homer was an apprentice in a commercial art studio, he visited a gallery with a group of friends. Someone asked what style of art Homer would pursue when he finished his apprenticeship.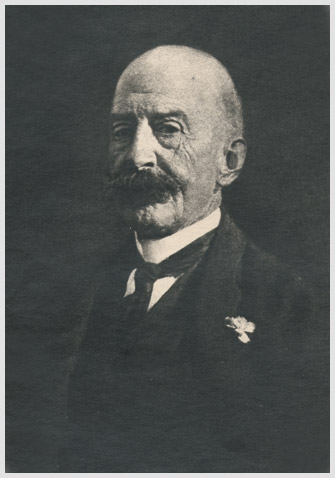 Winslow Homer, circa 1890.
Photo: Courtesy the Theodore Bolton papers, 1917-1958.
Archives of American Art, Smithsonian Institutuion.
"Something like that," Homer said, pointing to a painting by a well-known contemporary artist, "only a damn sight better." It was a rather overconfident statement for a young man who was more of a boy than an adult and who had no formal training in fine art and little chance of getting any. But in just a few years, Homer would not only prove himself to be "a damn sight better," but would go on to become one of the preeminent American artists of his generation and one of the best American marine artists of all time. Winslow Homer (1836-1910), a New Englander through and through, was born in Boston and did much of his painting in Maine. He was the ultimate self-made man. He had no theories of Art, no arguments that art should be this and artistic expression should be that. He merely practiced a trade that he enjoyed and with which he could make a living—for the most part, a modest one. Curiously, though he would gain most of his fame as a marine artist, like Rudyard Kipling he lacked any personal experience with boats, ships, and the sea. His family had little to do with the sea. His father owned a hardware store; his mother was a painter who specialized in still lifes, especially flowers. As far as is known, Homer never owned or wanted to own his own boat. He never was engaged in maritime commerce. He was simply an observer, one of those rare types who was able to get both a sense of an object or a scene and interpret it artistically, and at the same time portray it precisely as it was. "When I have selected the thing carefully," Homer once said, "I paint it exactly as it appears." For all of Homer's attention to detail, insistence on authenticity, realistic portrayal of real people in real situations, truth to what things are rather than what we may wish them to be, he never engaged in the type of over-accentuated realism that favors technical detail over all else. A fisherman in a dory as painted by Winslow Homer looks like a genuine fisherman, and the dory looks like a genuine dory, but to achieve those effects was not the point of Homer's art. In each of his paintings and illustrations, Homer was creating a statement of the human condition as played out on the sea and the shore, a story of maritime life, with all its joy, pain, suffering, hard work, beauty, and drama.
S.S. Rabl
Backyard Boatbuilder Extraordinaire
Back in the 1920s, '30s, and '40s, backyard boatbuilding was all the rage, especially among those who lusted after a boat but didn't have the money to buy one outright. To meet the need for information, there evolved a seller's market in boatbuilding books for amateurs and how-to-build articles in the boating magazines. Several writers—amateur boatbuilders and designers themselves—gained fame catering to that market. One of the most prolific was Sam Rabl. S.S. (Samuel Supplee) Rabl (1895-1962) was the archetypal lashup boatbuilder-on-a-shoestring and thus understood the economics, and hence the mentality, of backyard tinkerers. Through his articles and books, he made complex matters seem simple, unlike other writers who made gibberish out of complexity and, furthermore, suggested that going first class was the only way to go, regardless of the individual's capabilities or pocketbook. The latter may sound like an argument in support of mediocrity; rather, it is approaching an audience with reason and perspective. Rabl also designed boats for amateur construction, most memorably the 7'6" Midge dinghy and the 18' Picaroon pocket cruiser. That he was beloved of amateurs can be seen in the hundreds, perhaps thousands, of boats built to his designs. That he was ignored by everyone else can be seen by the lack of even a mention of his name in the recently published Encyclopedia of Yacht Designers. Sam Rabl's most enduring books are
Boatbuilding in Your Own Backyard, Practical Principles of Naval Architecture
, and
Ship and Aircraft Fairing and Development
. The late John Gardner, in his prime considered the dean of American boatbuilding, called the latter "the best introduction to working with and from boat lines ever printed." Of all the words Sam Rabl published about boatbuilding, I like these the best: "There are at least three ways [to build a boat]: the right way, the wrong way, and the way you do it. The other 997 don't count."

Peter Spectre is editor of this magazine and is himself a small-boat enthusiast and story-teller.
Share this article:
2023 Maine Boat & Home Show

Join Us for the Maine Boat & Home Show!
Art, Artisans, Food, Fun & Boats, Boats, Boats
August 11 - 13, 2023 | On the waterfront, Rockland, Maine
Click here to pre-order your tickets.
Show is produced by Maine Boats, Homes & Harbors magazine.