The Nature Conservancy: Ensuring a Healthy Future for the Gulf of Maine
Photos by David Hills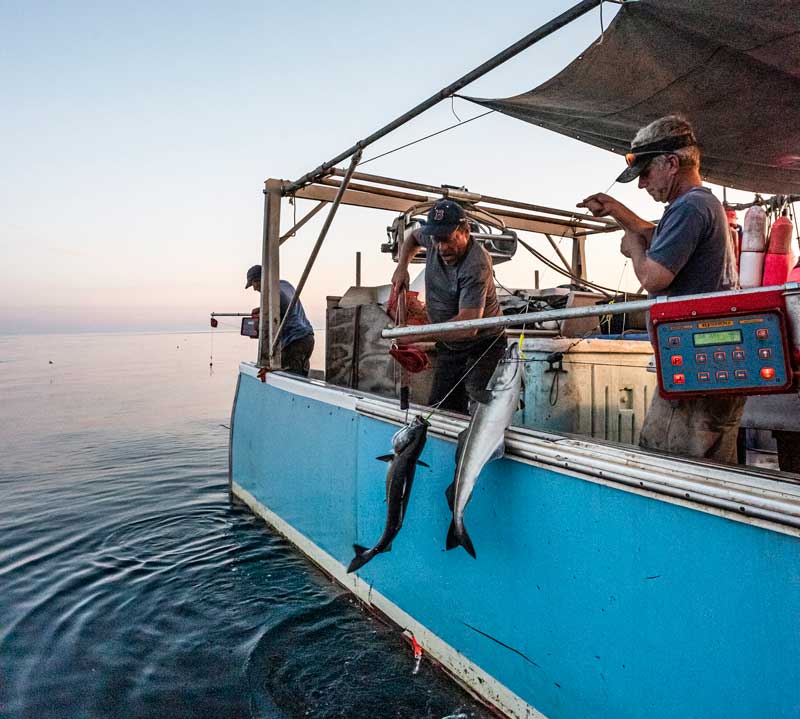 Fishermen aboard the FV Safe Haven use automated jigging machines to target pollock.
The Gulf of Maine, chilled from arctic currents and rich with plankton, has historically been one of the most productive fishing grounds on Earth—one that supports Mainers, providing food for our tables and jobs for our neighbors. For over 15 years, The Nature Conservancy has been working with fishermen throughout the Gulf of Maine to try to improve the health of our fish populations and the resilience of fishing communities.
These waters are facing great challenges. Climate change, habitat loss, ineffective fisheries management, and unsustainable fishing practices have pushed the Gulf to a tipping point: a precipitous population decline in key species, a crash in the commercial catch for these fish, and fishing families unable to make ends meet.
Successful fisheries management depends on timely, accurate information. That's why the New England Fisheries Management Council and the National Marine Fisheries Service have required at-sea monitors on a subset of groundfish trips over the past decade—to collect information on catch rates, species composition, and other factors. These observations are then used to estimate catches on unobserved trips and set harvest limits needed to prevent overfishing.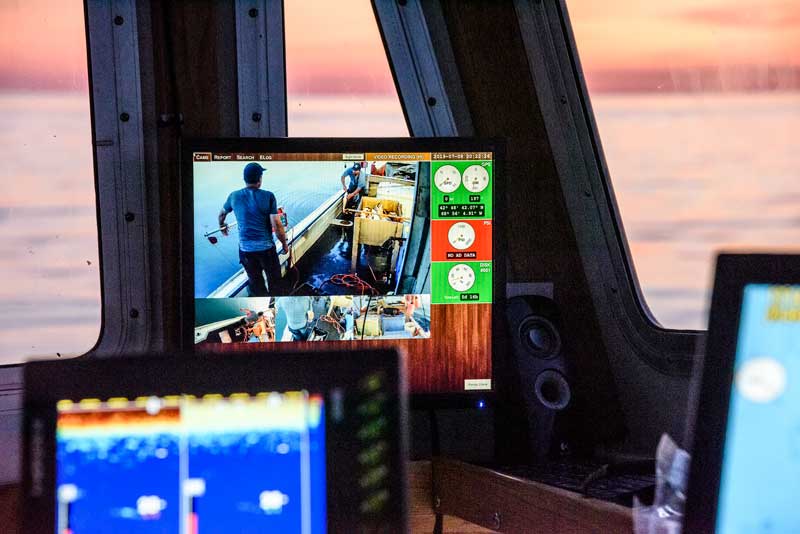 Video monitoring offers a safe, cost-effective tool to gather information about the health of the fishery.
Unfortunately, it has been clear for several years now that the monitoring program is not producing accurate, reliable data, and is having all sorts of bad downstream effects for fish and fishermen. In response, the fisheries management council developed an update to the fishery management plan to overhaul the monitoring program by substantially increasing the number of fishing trips that are observed.
After a lengthy public comment process, the council voted on the amendment this fall—and endorsed 100 percent monitoring for the fishery. This decision, which was supported by fishermen from Port Clyde, Maine, to Portsmouth, New Hampshire, is a gamechanger, setting the course for a future with healthier fish populations and healthier fishing communities in the Gulf of Maine.
TNC applauds the New England Fisheries Management Council for taking this action to transition to comprehensive monitoring in the groundfish fishery, while also addressing concerns about industry's ability to pay for that monitoring. We are committed to working with all partners to secure the funds required to achieve the benefits of the Council's action.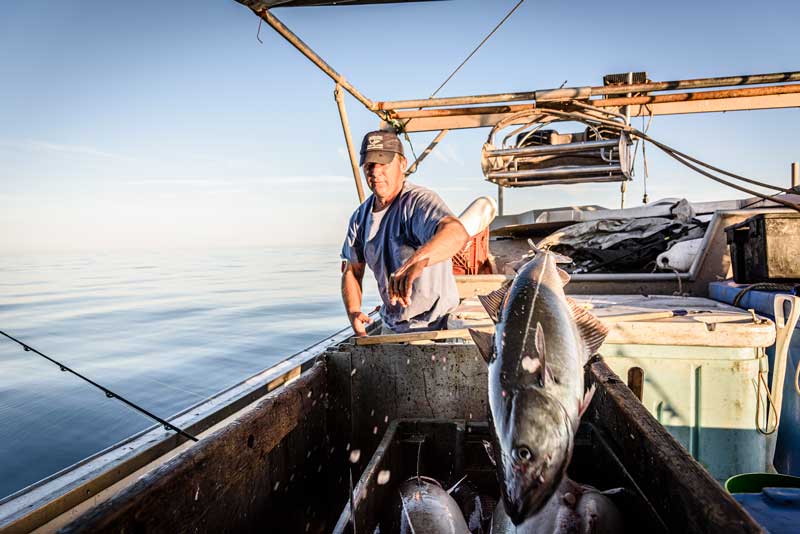 A fisherman loads his catch of pollock aboard the FV Safe Haven in the Gulf of Maine.
This includes contributing significant funds to purchase and install video monitoring systems—state-of-the-art cameras that can take the place of human observers—for any groundfish fishermen interested in using a safer, more cost-effective tool to meet these new monitoring requirements.
This comprehensive monitoring program will give fishery managers and scientists the information they need to effectively manage the fishery and level the playing field for all fishermen. Working together, we can ensure a healthy, sustainable future for the Gulf of Maine.
The Nature Conservancy in Maine believes that our ability to face climate change is dependent on our ability to join together. Across forests, rivers, oceans, and the vital communities of Maine, TNC is building connections that endure. Join us as we join Maine—to science, to nature, to one another, and to the world—and take action on climate change. Learn more at nature.org/maine. 
---
This page is sponsored by the Ocean Ledges Fund of the Maine Community Foundation with the goal of supporting education and conservation.