Maine Boats, Homes & Harbors News
Maine Boats, Homes & Harbors News
For Immediate Release August 5, 2013 ROCKLAND, ME — The 11th annual Maine Boats, Homes & Harbors Show, August 9-11, 2013, in Rockland, Maine, will once again gather together many fine boatbuilders and craftsmen in one place so that the 8-10,000 attendees who come through the gates can meet these artisans in person. Putting such a large endeavor together involves a cast of hundreds, and company management is pleased to announce that in addition to having new boats and home products on display, the show will also introduce a new manager, Stacey Palmer. Stacey will be working closely with current Show Manager Leila Murphy this year in preparation to take on the role for the 2014 event.
Stacey is a long-time veteran of the Maine boat business, having worked for 13 years at Journey's End Marina and as a member of the Maine Marine Trades Association staff (2007-2011). Stacey was also the event coordinator for the Maine Wind Blade Challenge, working on behalf of the Maine Composites Alliance and the Maine Wind Industry Initiative (2011-2012). She has been with the Maine Boats, Homes & Harbors team since 2011. She is the daughter of a son of a sailor, and her family life has always included woodworkers, artists, and home builders. "Stacey knows almost everybody along the coast and in the shops and boatyards. She loves the work and the people, and we are very fortunate to have such a capable addition to our management team," said John K. Hanson, Jr., president of Maine Boats, Homes & Harbors, Inc. "Stacey has learned through her years in the boat business how to remain calm, pleasant, and efficient no matter what is happening. I can't think of a better training ground for a Maine Boats, Homes & Harbors leader."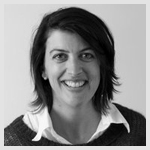 Leila Murphy, who has steered the ship with style and grace as Show Manager for the last five years, will be leaving the company after this year's show to pursue new opportunities. "Leila has added much to the growth of our show. She is a natural community builder and through her work with midcoast businesses, arts organizations, and social groups, she has helped us grow the show's presence to what it has become today," said Hanson. "Leila has been a valued member of the MBH&H team and has managed the hundreds of moving parts that a show like ours entails with competence and humor. We are very grateful for all Leila has brought to the show and to the company. Her creativity will serve her well wherever she goes, and we hope we'll continue to see her sailing her boat, the Dora M, along the coast." To smooth the transition, Leila and Stacey will be working side by side at the show this year. "Please come to the show and join us as we wish Leila a fond farewell and welcome Stacey into her new role," Hanson said. The Maine Boats, Homes & Harbors Show was founded in 2003 by
Maine Boats, Homes & Harbors
magazine. Held annually during the second weekend of August in Rockland, Maine, the show attracts thousands of attendees from all over the country and world. Show hours: Friday, August 9, 10 a.m.-6 p.m.; Saturday, August 10, 10 a.m.-5 p.m.; and Sunday, August 11, 10 a.m.-4 p.m. Admission is $12 at the gate, under 12 free. No pets allowed on show ground—please leave them at home. More information and advance tickets at
www.maineboats.com
. Maine Boats, Homes & Harbors, P.O. Box 566, Rockland, ME 04841; 207-594-8622; 800-565-4951.
www.maineboats.com
Media Contact: Leila Murphy or Jennifer McIntosh 207-594-8622
news@maineboats.com