State's best boats on display at Maine Boat & Home Show in Rockland
State's best boats on display at Maine Boat & Home Show in Rockland
Tuesday, August 10th 2021
ROCKLAND, ME — After a long year, chock-full of missed experiences, this summer has been a long-needed break from the struggles that the pandemic brought. For those looking to experience a classic Maine summer, the Maine Boat & Home show, on August 13-15 on the waterfront in Rockland, Maine, is the place to be. As the largest of its kind north of Newport, Rhode Island, the Boat & Home show presents a wide range of boats, ranging from large and small, luxurious and down-to-earth, power and sail, displayed both on land and in the water. The show also boasts a plethora of activities for children and adults. As well as a variety of art, fine furniture, clothing, jewelery, live music, Marine gear, and food, most of which will be in the many exhibits around the grounds. 
Speed Machines, Powerboats, and More 
The powerboat section will cover a wide variety of powerboats in every shape and color, from dayboats to cruisers, wood to fiberglass, large to small. 
The Hinckley Company will be displaying one of the newer models of their world- famous jet driven yachts. Back Cove Yachts will have one of their highly sought after 34 foot, outboard-powered models. Maine Electric boat will be offering hands-on test rides aboard one of their two electric powered boats. 
The Scandinavian influence will be evident in both the Axopar, displayed by East Coast Yacht Sales, and the Nimbus, shown by Yachting Solutions. These two designs represent the best of Finnish thinking in outboard luxury dayboats and cruisers. A wide range of New England workboat-inspired boats are being shown by Eastern Boats. 
On land, Salty Boats will showcase its line of small outboard boats. Reward Boats will display their motorcycle inspired runabout. Jeff's Marine has both a Salty 14 and a Cape 15, which is a great utility boat. Gray & Gray Yachts will be displaying a classic Cranberry Island launch. 
For those who like to use their own muscles to propel themselves, Maine Sport Outfitters will offer a wide range of kayaks, and paddle boards that can be tried out on the water.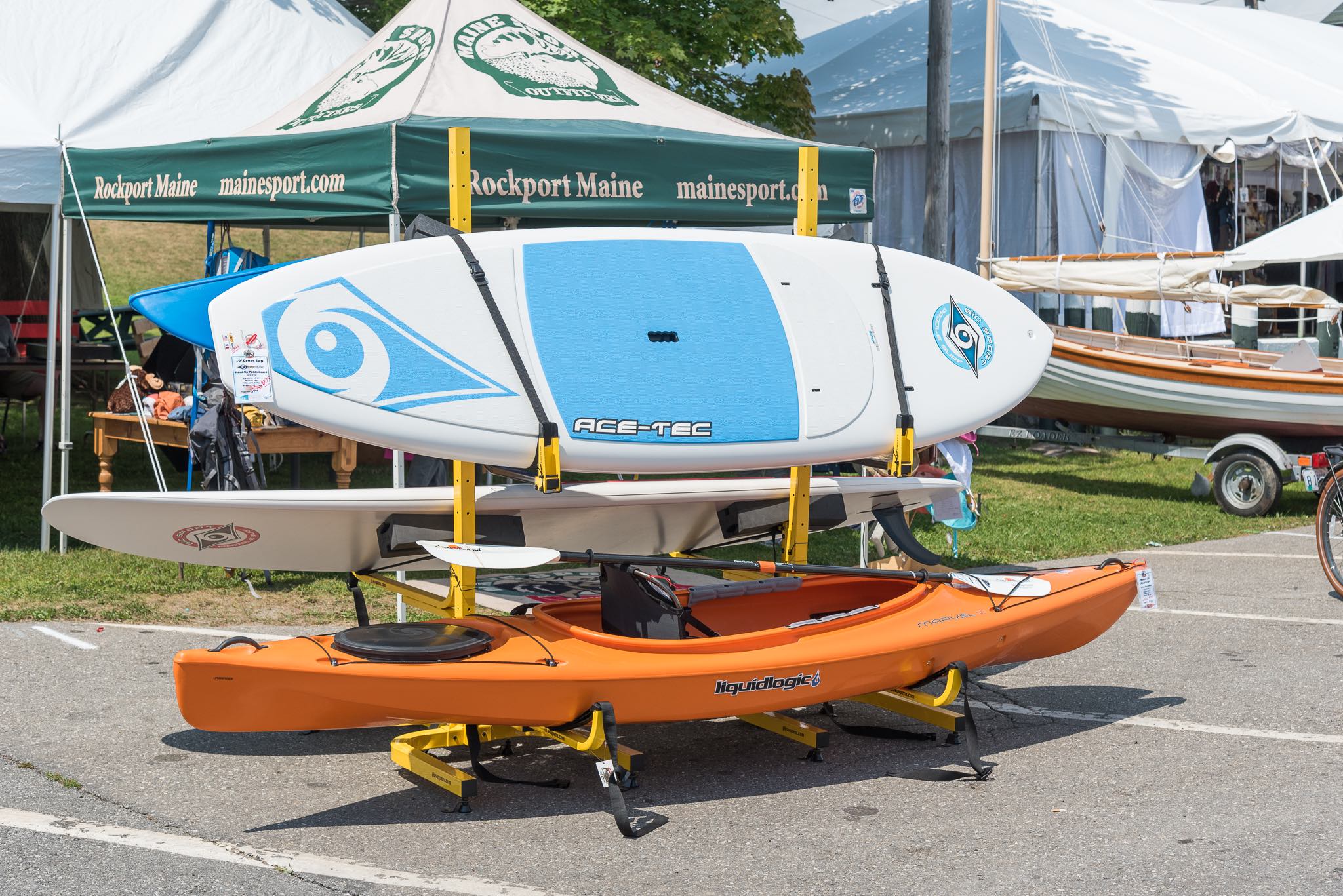 There will also be an all-new ocean racing shell from Next Boatworks, that is designed for rowing events that will be added to the next Olympic games. You can also try your skill on a rowing machine with Megunticook Rowing. 
Sailors Choice 
For Visitors who prefer to let the ocean breeze guide them, a stunning new Morris Yacht will be on display. If you are looking for a smaller size, the equally beautiful, but much smaller, Bridges Point one design will also be on the docks. 
For more classics, check out the Rhodes Reliant, a yawl evoking the classic sailing era. 
On land, the Classic Boat Shop will show its fast and nimble daysailor, the Chuck Paine-designed Pisces 26. 
On the Icon Dock 
This year, along with the many boats for sale, we will be hosting special guests on our Icon Dock. 
On Friday, visitors can check out a Penbay Pilot Boat, used take pilots out to tankers transiting Penobscot and Frenchman Bays. Saturday will celebrate the 100th birthday of the schooner Bowdoin, which was originally built in 1921 for Arctic exploration. The Bowdoin, which is now a sail training vessel for the Maine Maritime Academy, is the official vessel of the State of Maine. Finally, on Sunday our dock will host one of Maine's most iconic vessels, the lobster boat.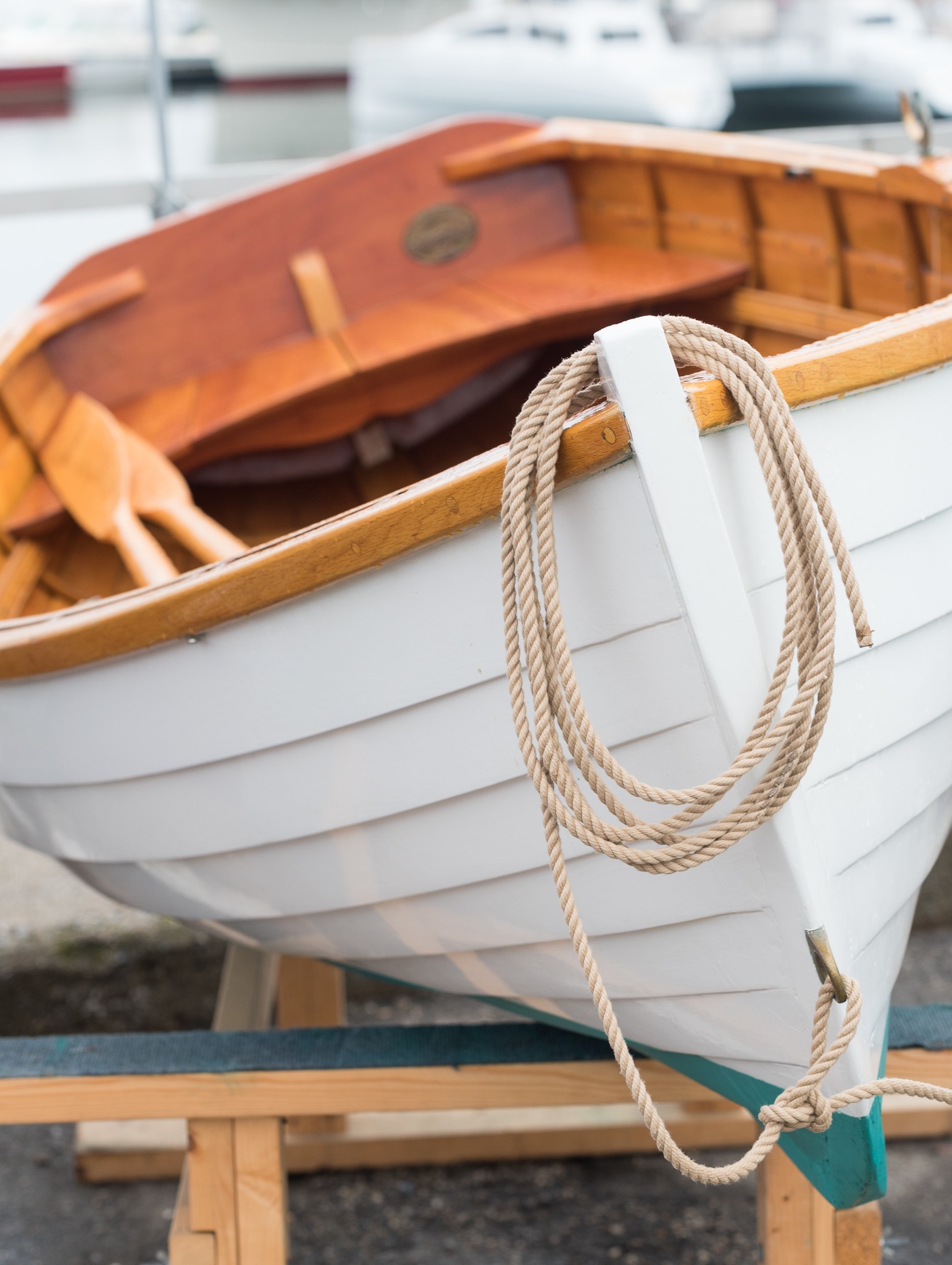 For an up-to-date list of all show exhibitors, boaty and otherwise, visit 
Maineboats.com/Boatshow/Visitors/Exhibitor-list 
19th Annual MAINE BOAT & HOME Show INFORMATION AT A GLANCE 
Friday and Saturday, August 13th and 14th from 10-5 and Sunday, August 15th from 10-4, 2021, Harbor Park, Rockland 
The Maine Boat and Home show is held annually on the second weekend in August on the waterfront in Rockland. Lasting three days, it is Maine's biggest in-the-water boat show and  attracts thousands of discerning attendees from all over the country and world.  
Admission: Adult tickets $15, available at the gates and online. Kids under 12 get in free.  
Special Access Passes are available for $75 single, $125 pair and include which include parking and other perks, 
BUY TICKETS HERE 
For more information, visit maineboats.com/boatshow or call 800-565-4951. The show was 
founded in 2003 by Maine Boats, Homes & Harbors magazine.