Putting the "Home" in Maine Boat & Home Show
Putting the "Home" in Maine Boat & Home Show
Tuesday, July 24th 2018
For immediate release: July 25, 2018
ROCKLAND, ME — Living life to the fullest on board ship is important to many fans of the Maine Boat & Home Show, but improving the quality of life on land is also a big focus. The show, which will run August 10-12, 2018 on the waterfront in Rockland, Maine, typically devotes a healthy percentage of its display space to the home side of things, and this year will be no exception.
"New for 2018 is a section we're calling Life at Home," said John K. Hanson, Jr., the show's producer. "The centerpiece will be a 16' x 20' canvas wall tent, all tricked out for comfort by Kate Seremeth, proprietor of TACK Yacht Interior Design.
Nearby, volunteers from the Midcoast Chapter of Habitat for Humanity will be building a tiny home on site while attendees watch and learn. And there will be home-oriented exhibitors and displays throughout the grounds as well."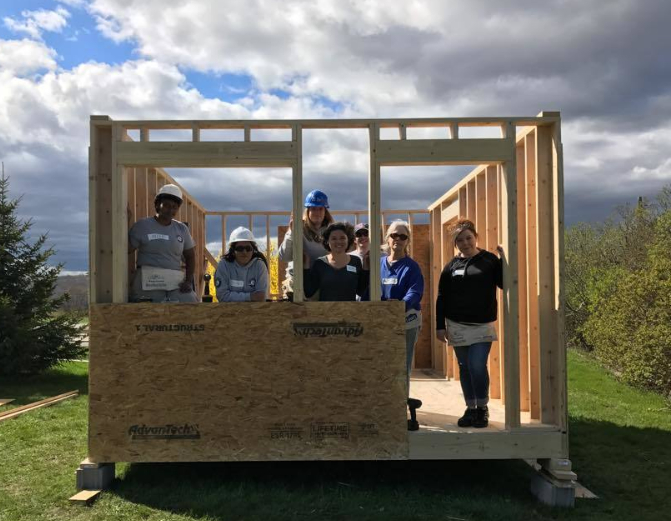 Across the way from Area K, Swan Lake Tool Barn will feature antique and shipwright's tools and architectural accoutrements, while Bath Industrial Sales will offer the latest in power tools in a dedicated tent nearby.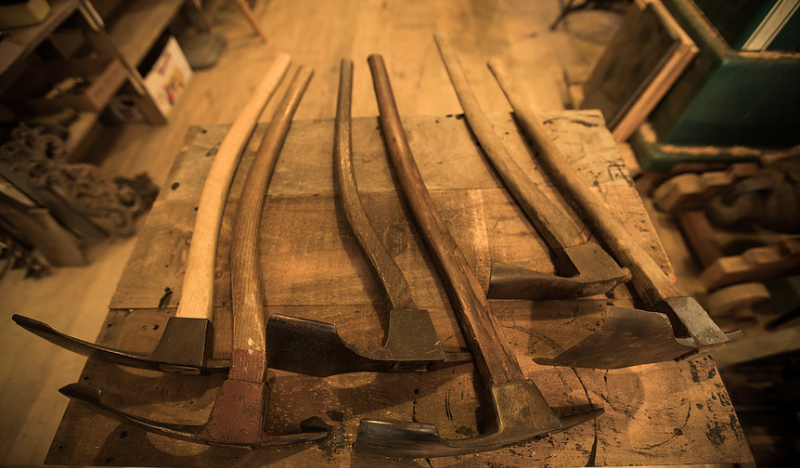 Shed City will again provide the Show Office and Will-Call buildings, and will have another structure on site as well. Just outside Tent J (the furniture and art tent), Maine Cedar Adirondacks will display their comfy long-lasting outdoor furniture. Next to them will be Freshwater Stone of Orland, Maine, whose granite and stone display—surely one of the heaviest on site—will make a statuesque statement.
A host of new and returning home-related exhibitors will show their wares, both in the tents and on show grounds. Aerus Brewer will have healthy home products from air purifiers to vacuum cleaners. Bathfitter's acrylic tubs and walls fit over existing bathroom fixtures. Breakwater Design and Build specializes in new homes and renovations in the midcoast and beyond, while Broughman Builders creates high-end custom modular and stick-built homes.
To keep the home front tidy, LeafFilter North's inserts help keep gutters clean as a whistle. Maine Energy Systems will show their wood pellet boilers and furnaces. Pella Windows offers many energy-efficient options.
Services from Phi Builders and Architects run from custom cabinetry to fine homes.
Renewal by Andersen specializes in replacement windows. Softub will display their line of inflatable hot tubs. Docks for camps or waterfront homes can be sourced at the Custom Float booth in Tent F; new exhibitor Union True Value will also have several dock options on display.
For those in the market for a Maine property, either short-term or for life, the show brings together a host of finance and real estate exhibitors: Ameriprise financial advisers, Camden Real Estate, JM Arbour Wealth Management, Key Bank of Rockland, Remax/Jaret & Cohn Real Estate, SummerMaine vacation rentals, and The New England Real Estate Company among them.
It's even possible to rent a houseboat that comes with shore-side marina amenities from Riggs Cove Rentals.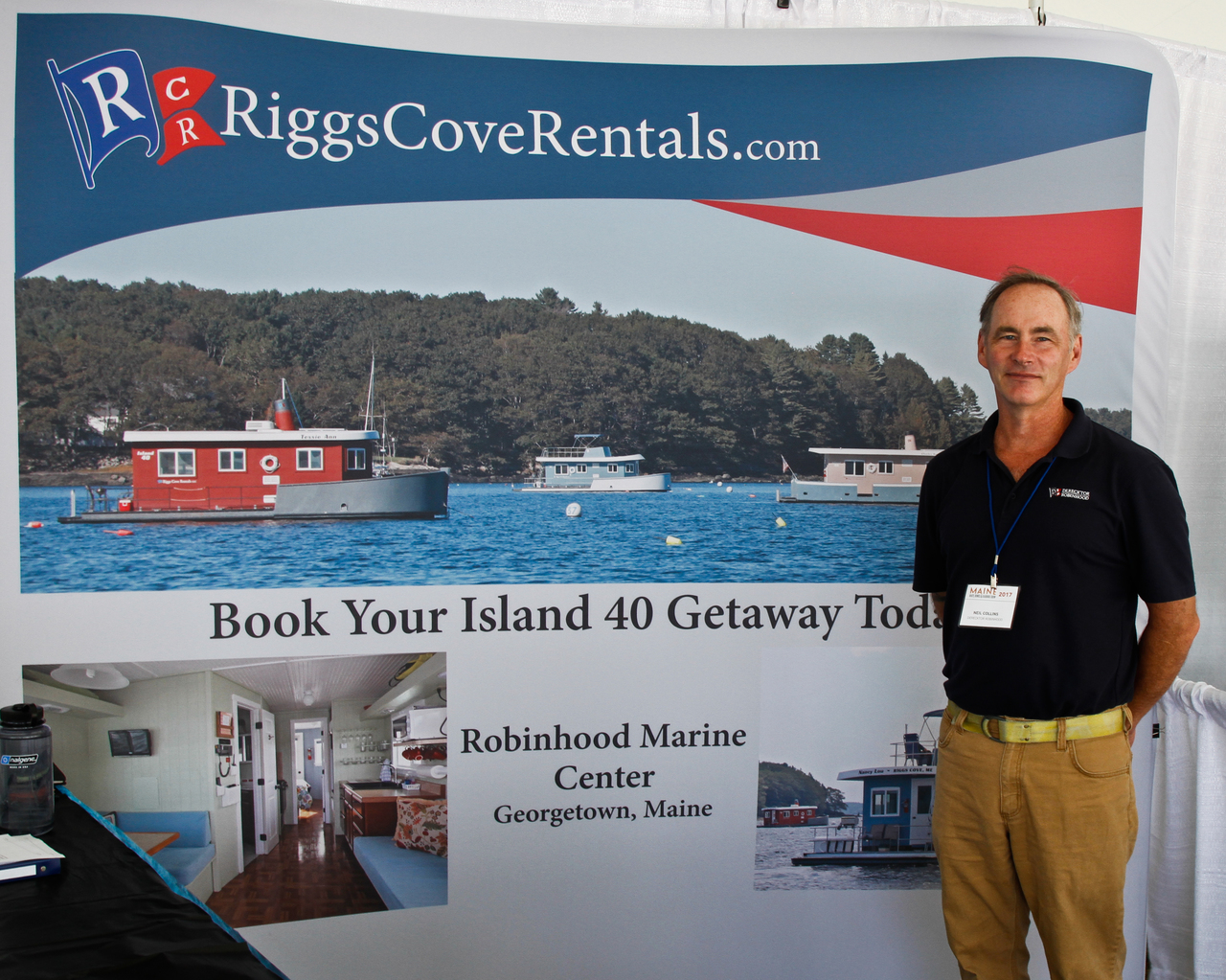 And finally, to help folks get from boat to home and back again, Stanley Scooters will again have a colorful fleet. Electric bicycles from new exhibitors Pedego Acadia (road) and FLX Bikes (mountain) will offer some fine energy-efficient options.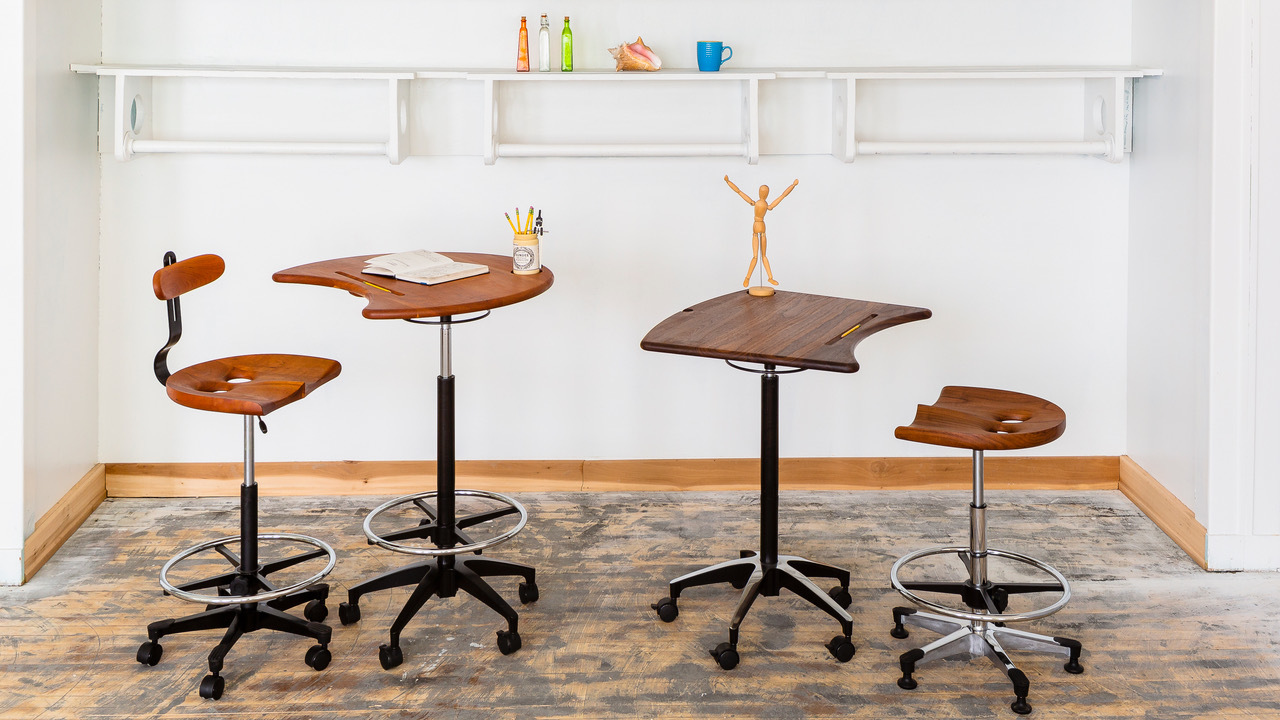 16th Annual MAINE BOAT & HOME Show, August 10-12, 2018, Harbor & Buoy Parks, Rockland Held annually on the second weekend in August on the waterfront in Rockland, the event attracts thousands of discerning attendees from all over the country and world. The three-day event is also Maine's only in-the-water boat show. Admission: Each $15 adult ticket is good for all three days (kids under 12 always get in free). Special Access Passes, which include parking and other perks, are also available. Gates open at 10 a.m. daily. For more information and to purchase tickets, visit maineboats.com/boatshow or call 800-565-4951. The show was founded in 2003 by Maine Boats, Homes & Harbors magazine.
Photo captions:
Freshwater Stone always has an imposing display Photo courtesy Freshwater Stone
Midcoast Habitat for Humanity volunteers will build a tiny home on site
Swan Lake Tool Barn offers antique tools and architectural accents. Photo courtesy Swan Lake Tool Barn
Custom cabinetry is among the offerings from Phi Builders and Architects. Photo courtesy Phi Builders and Architects
Rent a houseboat from Riggs Cove Rentals. Photo by Peach Frederick
Owl Furniture's line of ergonomic seating options will be on display in Tent J. Photo by Sarah Szwjakos