Proposed ferry fare hike delayed
Proposed ferry fare hike delayed
Monday, March 26th 2018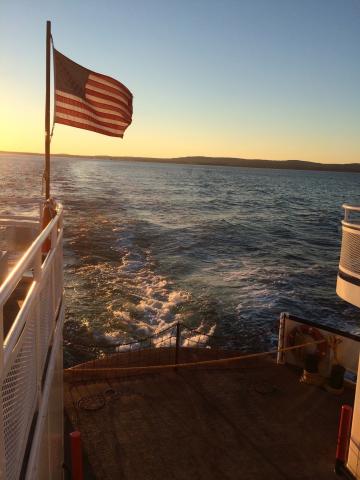 The Maine Department of Transportation has delayed a decision on a controversial new rate structure for Maine State Ferry Service fares until later this Spring.
A new structure proposing across the board hikes as well to charge non Maine residents more than residents met with resistance from many islanders at public hearings last spring.
"MSFS had originally proposed to implement a new resident/non-resident rate structure by the end of March," said MaineDOT Commissioner David Bernhardt. "However, due to the considerable input received at both the public meetings on the islands, as well as during the written comment period that followed, I am going to take more time to review the record and the rate proposals before making a final decision on how to move forward."
State law requires MaineDOT collect at least fifty percent of the MSFS operating costs through user fees. The projected 2020 MSFS operating budget of $11 million will require MaineDOT to raise the MSFS ticket prices for the first time in almost a decade to cover the more than $700,000 estimated annual user fee portion shortfall.
"While raising the necessary revenue to cover half of the operating expenses is our first priority, creating a new rate structure that allows for greater efficiencies and the use of advanced technologies is imperative for the future of the MSFS," said Mark Higgins, Manager of the MSFS.
The current structure is based on where the tickets are purchased, with mainland prices being higher than prices on the islands. The MSFS, a division of the MaineDOT, serves the island communities of Vinalhaven, North Haven, Islesboro, Swans Island, Frenchboro and Matinicus. In addition to operating expenses being paid one one-half by residents of Maine through the Highway Fund Budget, capital costs for the ferry service – including the construction of ferry boats, maintenance and upgrade to facilities and improvements to supporting infrastructure – are fully funded through MaineDOT.
DOT officials did not say when they planned to make a decision or what other options might be on the table. "We will be taking the valuable public input we received, and work with the Commissioner to craft a final rate structure that incorporates the public feedback with the MSFS operational and policy goals, for release and implementation in the coming months," Higgins said.