Boats Of The Year
Boats Of The Year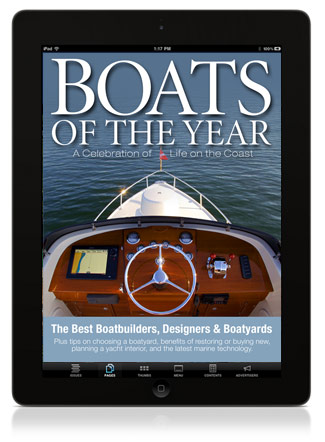 Boats of the Year is a free print and digital supplement of USHarbors and Maine Boats, Homes & Harbors Magazine, highlighting boatbuilders, marinas, and services along the coast. Boats of the Year includes not only stories from the yards, but also feature articles by professional writers and photographers. Boats of the Year provides an interactive account of the work being done by some of the country's finest boat builders, boat yards and others — all told in their own words and illustrated with gorgeous photographs.
BOATS OF THE YEAR 2016
Download & Viewing Options
2017 links coming soon...
Subscribers to Maine Boats, Homes & Harbors can view Boats of the Year through the MBH&H app. If you do not have the MBH app, you can download Boats of the Year using the following links:
CLICK HERE to download to iPhone
CLICK HERE to download to iPad
CLICK HERE to download to Kindle
CLICK HERE to download to Android (Google Play)
CLICK HERE to View Online