Maine Boats, Homes & Harbors Show - On the Bandstand
Maine Boats, Homes & Harbors Show - On the Bandstand
LIVE MUSIC!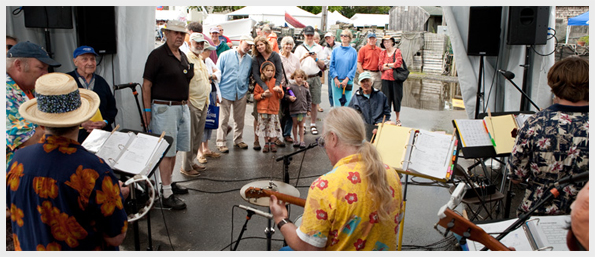 University of Maine at Machias Ukulele Band
Maine is alive with the sounds of great music all year long. Each August, the MBH&H Show presents a fine and varied selection "on the bandstand," which is centrally located on show grounds.
It's a great place to take a short break or to meet up with your party. You'll find shelter, chairs to sit in, and best of all, some wonderful performers strutting their stuff just for you. It's all FREE, and included with the your show admission. The 2016 music schedule will be posted in July.