MBH&H in Rockland

After more than 20 years in Camden, our offices are now located on the upper two floors of this historic building on South Main Street, which we purchased in 2008 and moved into in the fall of 2009. The location is right across from Rockland's Harbor Park, the site of our annual Maine Boats, Homes & Harbors Show, which is always the second weekend of August.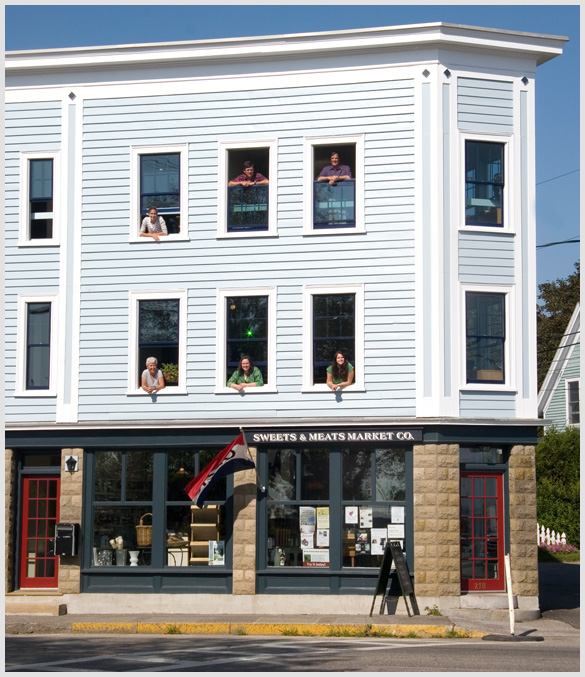 Some of the MBH&H staff enjoy the view from our new home on South Main Street. Photograph by Jamie Bloomquist.
Our mailing address is P.O. Box 566, Rockland, ME 04841, and our new phone number is 207-594-8622. Fax us 24/7/365 at 207-593-0026. Our physical address is 218 South Main Street, Suite 300. Our toll-free number is 800-565-4951.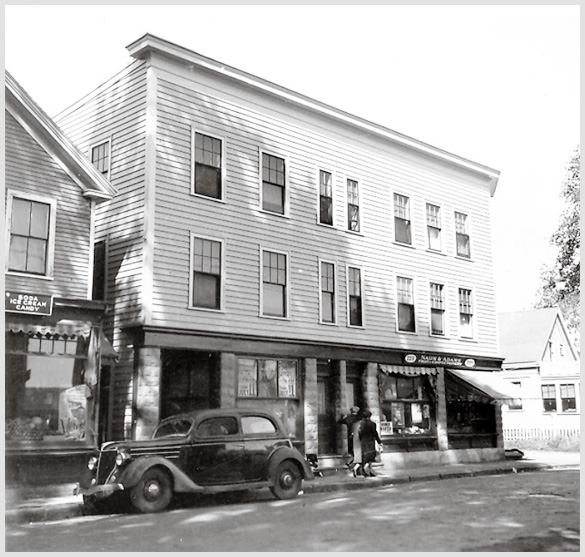 Not much has changed on the exterior of the historic Naum and Adams Building on South Main Street, Rockland.
This photograph was taken around 1947; unfortunately, the car did not convey.